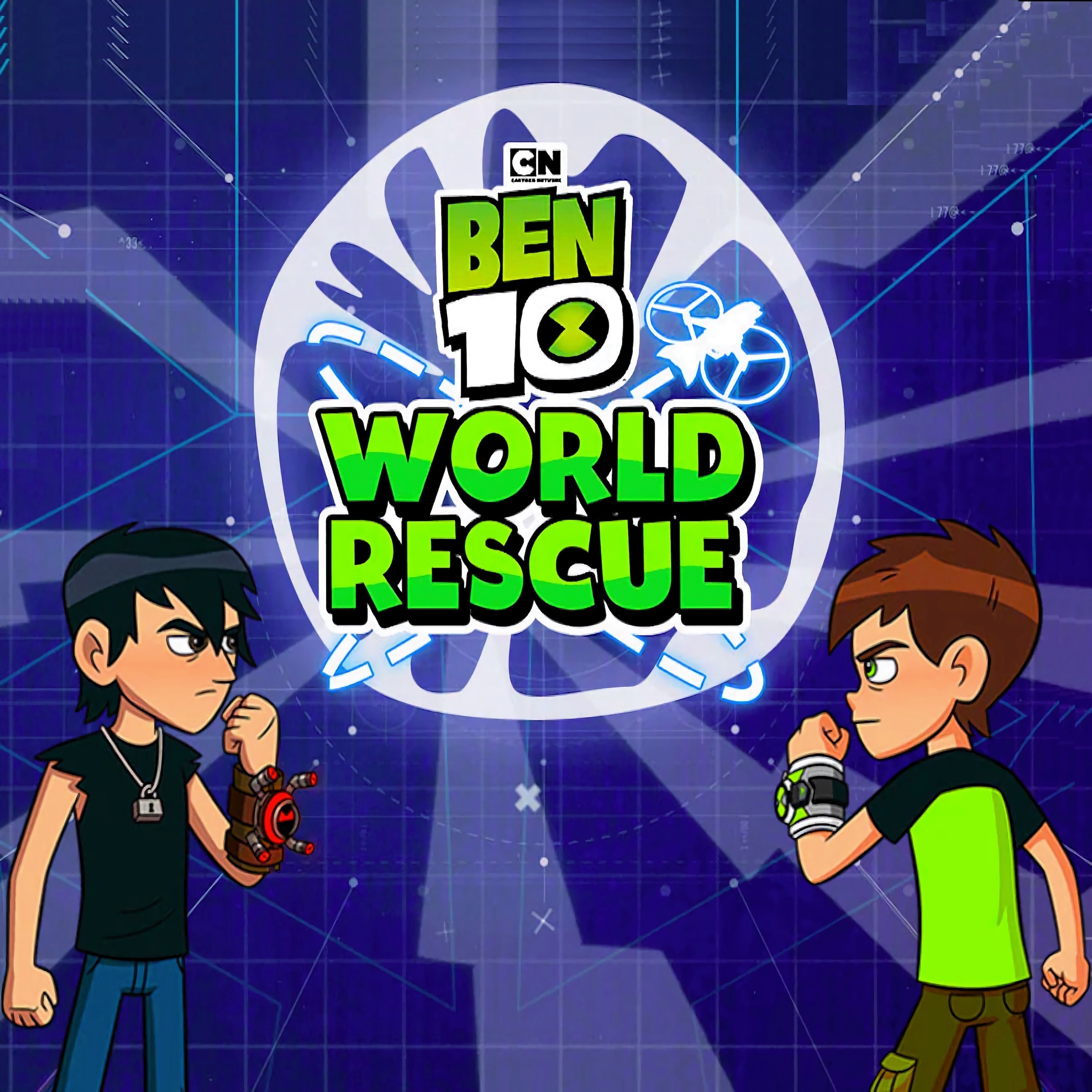 About game «Ben 10 World Rescue»
Ben will never be able to unwind with his family and enjoy leisure time, but he need not be affected by this; someone must take on the role of planet's and its inhabitants' defender! This time, he will travel to the biggest cities on Earth and use his mysterious Omnitrix technology to save humanity once more from the invasion of numerous creatures and extraterrestrials. Don't reveal the mission's code name, Ben 10 World Rescue, as it is top-secret.
There are different levels in the game, and you can dress up as a superhero in each one to fend against attackers. Choose the city where Ben will go first, and only then should you prepare to face the enemy. Our hero can use both simple and extraordinary attacks to combat aliens. Ben has enough strength for this, so fight with regular opponents in the usual way. When you encounter the main antagonist of the level, use energy attack. If you start using a super attack from the very beginning of the game, however, the energy for it will quickly run out and you will not be able to resist the boss.