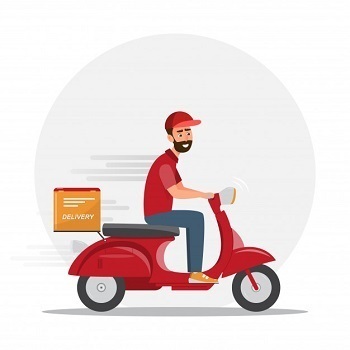 About game «Good Pizza Delivery Boy»
Pizza is a popular dish in Italian cuisine that is known for its variety of contents, and eventually, every person on Earth turns his or her gaze and stomach to it. Stretchy cheese, thinly cut sausage, and a delicious crust... Pizza delivery, which is a great product for immediately satiating hunger, comes to the rescue especially when a lockdown, a period that prohibits movement in public locations, occurs. Play the role of a delivery man, zipping about the city on a moped and promptly completing orders.
Good Pizza Delivery Boy is a fun toy that is excellent for passing the time. While keeping an eye on the clock, your objective is to deliver pizza to your clients. If you can't finish the job, you'll lose both the client's money and him. The city in the game is pretty small, so you should have enough time to do the assignment in the allotted minutes. Prepare for a long day at work because pizza is a local favorite! We have to go around the traffic city and follow the arrows indicating the location for the required home delivery. Enjoy Friv2 online.