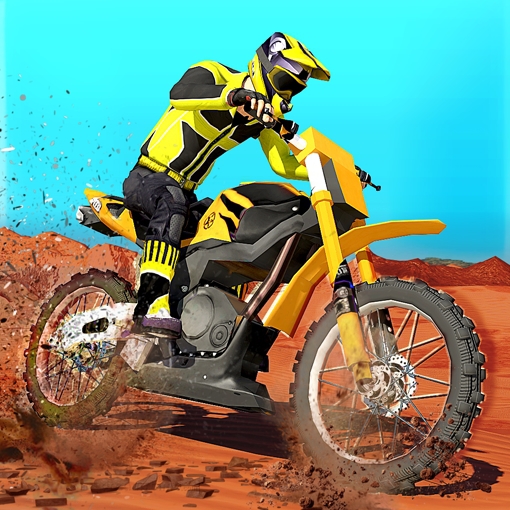 About game «Dirt Bike Max Duel»
The motorcycle's ability to traverse nearly any road or terrain, regardless of how challenging the circumstances may be, makes it special. The game gives you the chance to ride a cool bike on an exciting adventure to experience for yourself the amazing capabilities of the vehicle.
You will have the option to select the game mode before to beginning the race on a potent motorcycle. The decision must take into account how many participants will take part in this race. This can be a lonely ride on an iron horse along a treacherous path or a fast-paced race to see who can ride a bike the fastest and most deftly. Both game modes include a number of levels that are available in turn-based order. You can receive various quantities of gold coins as compensation after completing each of these rounds. The quantity of the award is determined by how many points were earned during the level. Before the start of each of them, the corresponding information will show up in the upper right corner of the screen. You can buy a new bike if you have enough coins to do so.