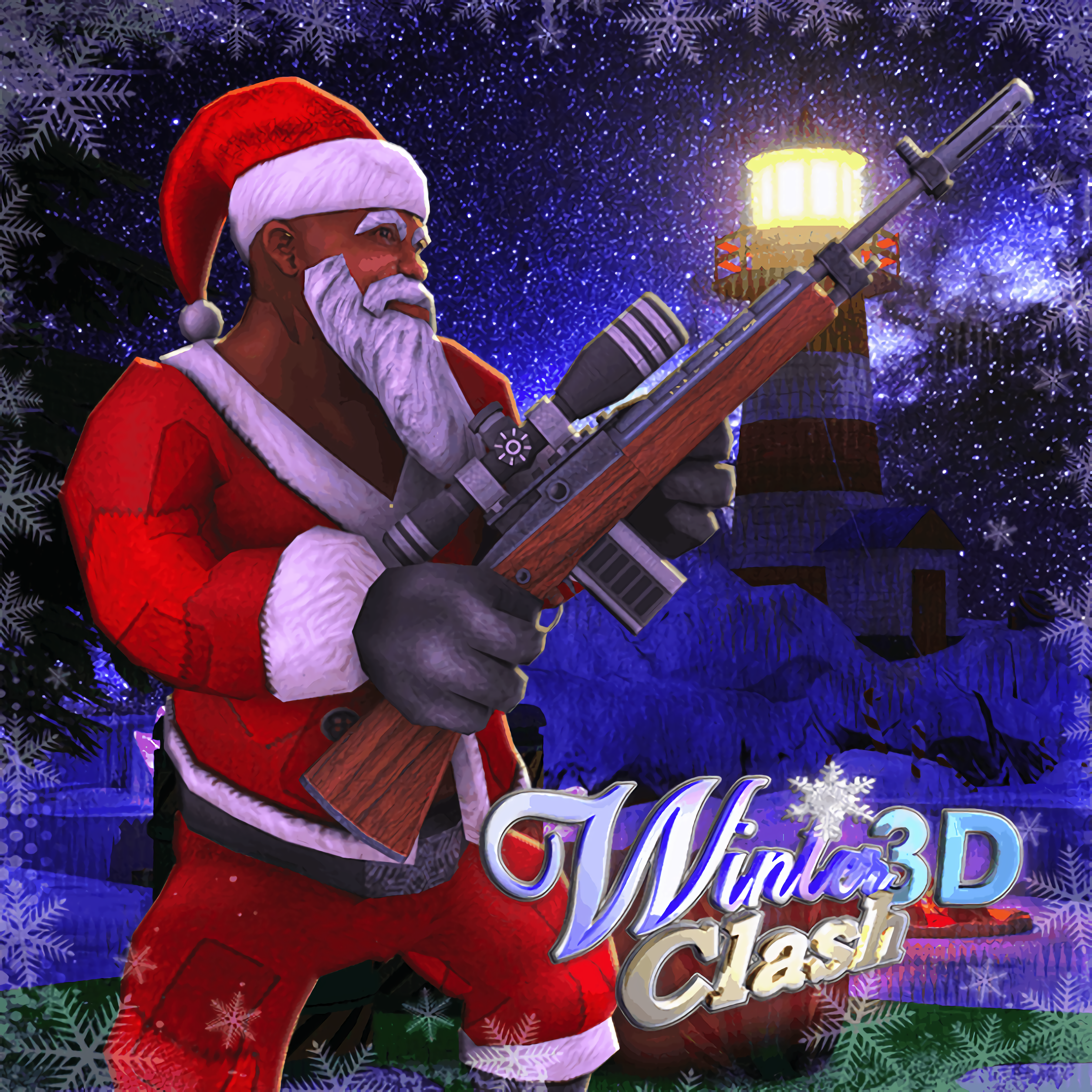 About game «Winter Clash 3D»
The game is intended for all shooter enthusiasts! Armed Santa Claus and other Santas made the decision to organize a very competitive contest—a royal struggle for ownership of a crystal snowman! Who is going to get the honorary award? The wizards were split into two groups and heavily armed with rifles and machine guns. Your objective is to quickly and covertly shoot opposing scouts so that they cannot approach you or seize the snowman.
You can select a character for yourself at the start of the game and equip him with items from our online shop. You may go to check what weapons you can use in battle and that you will have access to upgrades, health levels, and other options once the game is over. When the sound signal appears, proceed to the scene. After then, begin the game by carefully navigating your environment and eliminating your opponents. Additionally, you can raise your health level, which will keep you alive longer and give you more opportunities to defeat adversary Santa before he kills you.