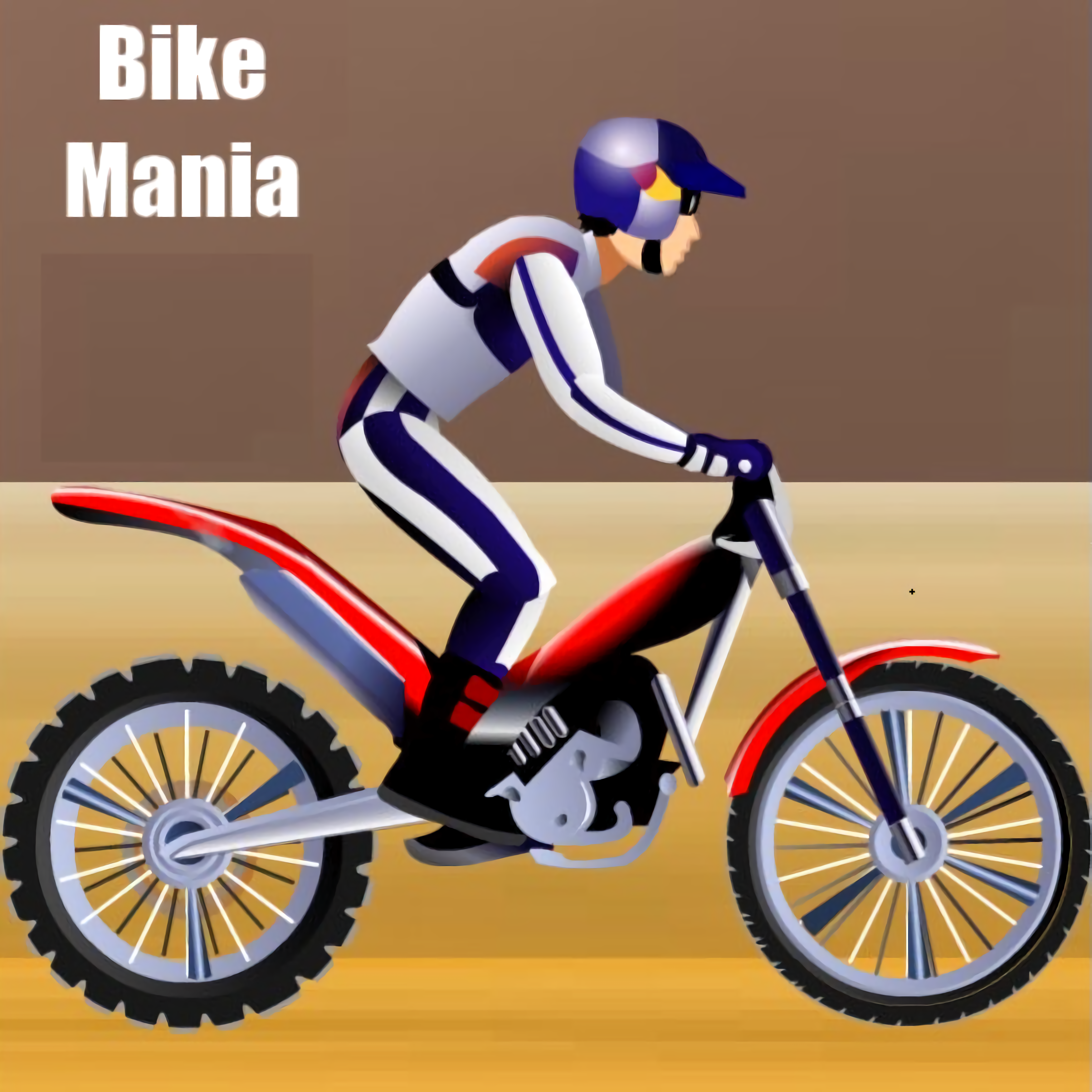 About game «Bike Mania»
Bike Mania is a lot of fun for motorbike enthusiasts. Here, you can develop into a well-known motorcyclist that is unafraid of all challenges. You will realize that this moniker is offered for a reason, though, as soon as the test starts. To win the competition, try to finish the entire mission!
Because of the game's superb mechanics, a lot hinges on your every move. As soon as the motorcycle is on a rock or barrels, it needs to be constantly adjusted. Otherwise, he will lose control of the racer and tumble over, ending the game. The motorcycle is fast enough, but it won't be able to jump over a lot of obstacles in a split second. One option is to carefully and gently navigate each obstacle. On the other hand, how well your race goes directly depends on how much time you put into it. You must therefore balance speed and accuracy, which can only be done by the most skilled racer! If you fall, you will have to start over from the beginning of the game, so try to maintain your balance.