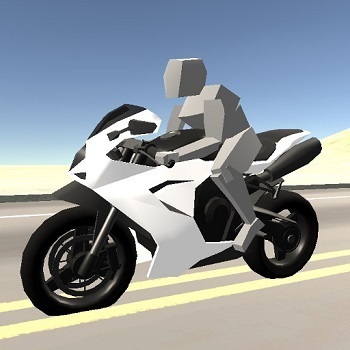 About game «Sportbike Drive»
Many people aspire to own a motorcycle. The chrome on your bike makes it appear powerful, the leather jacket smells like gasoline, the bandana is adorned with skulls, you are wearing cowboy boots or, in some cases, a beret, and onlookers are staring at you. Then you suddenly split off and accelerate, leaving nothing behind but road dust and admiring sighs. These are all fantasies, and not everyone will have their wishes come true.
We provide you with an incredible, incredibly realistic motorbike driving simulator. There are three motorcycles arranged in a row in the parking lot; pick one. Then pick one of the two places and take a trip there. There won't be a race, and you won't need to pass and overtake anyone. This does not, however, imply that you will become bored. But because you have unlimited flexibility of action, a lot ultimately depends on you. Ride for fun, show off your ability to accomplish difficult but manageable tricks, accelerate, decelerate, drift, and take pleasure in the game's speed.