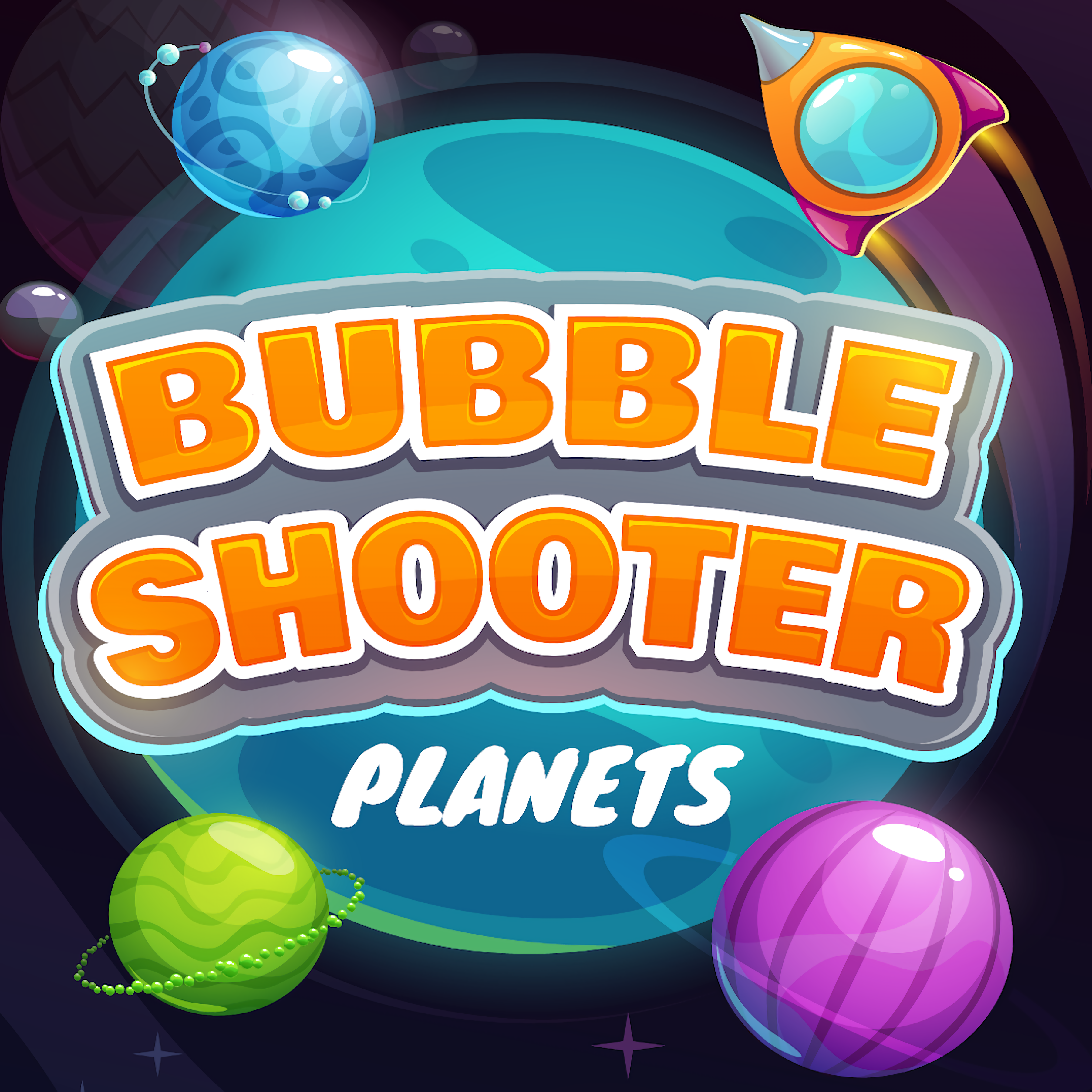 About game «Bubble Shooter Planets»
Planet Bubble Shooter is a classic bubble shooter with bubbles designed as the objects of our solar system. This time, instead of traditional bubbles, multicolored planets of the same size will gather at the top of the screen. They are slowly but surely pushing down, trying to capture the entire screen. In this case, the rules of the game are similar: launch the bubble into the accumulation of bubbles of the same color to get rid of them.
Launch the colorful bubbles to get rid of all of them and clean the screen as soon as possible. Shoot invading planets by collecting three or more identical celestial bodies. They will come off the mass and fall, so you can beat the balls and clear the field. Shots don't have to be thoughtless, choose the right targets for maximum results. A core will collide with a group of diverse objects and cause an explosion. You will receive a certain number of points as compensation for this. Your goal is to complete all of the aforementioned tasks as rapidly as you can. You should also remove any bubbles from the playing area. Good luck and have fun with your game!