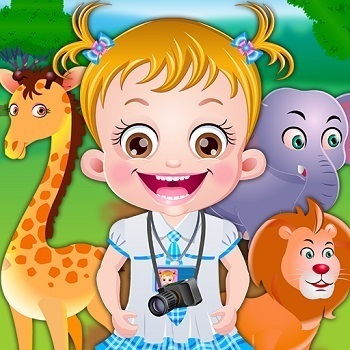 About game «Baby Hazel Learn Animals»
In their class today, Baby Hazel and her friends will study animals and birds. Join us in supporting the children as they complete engaging animal-related activities and homework. Assist children in completing puzzles and quizzes about the habitats, foods, and items used by animals and birds. Learn about animals in an engaging and enjoyable way with Baby Hazel.
The child will enter first grade this fall, so she needs to be prepared. Does Hazel already recognize every animal that children her age are expected to recognize? We'll find out in this application. Give your character a batch of animal-shaped cookies and ask them to come up with names for them. She managed to deal with the first three animal names, but she ignored the final one. She's babbling something amusingly in her strange tongue, as you can see. She finds it difficult to express her desire at this time, but a true mother will undoubtedly grasp this without her daughter having to utter a word, and for you, images in a cloud will appear as a suggestion.