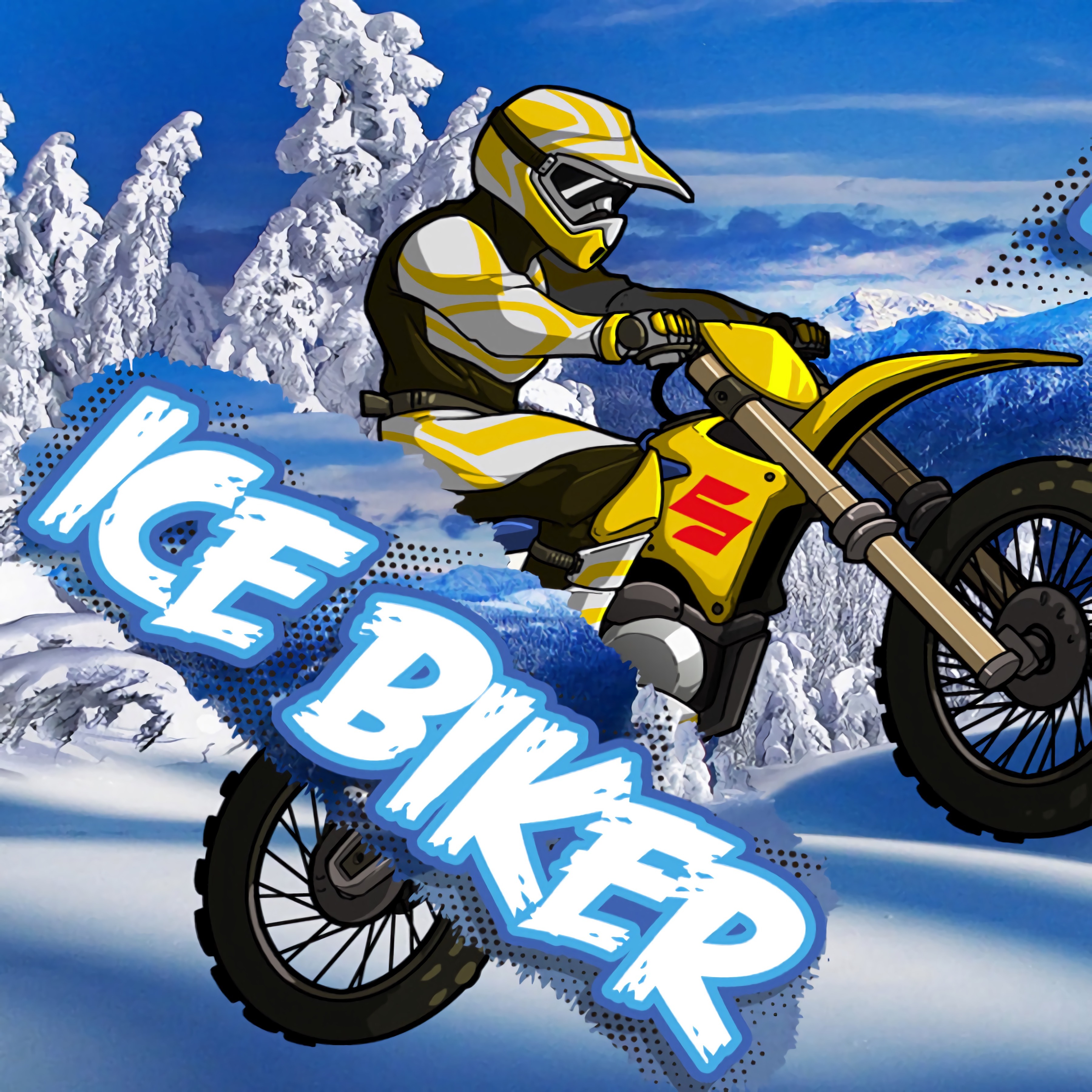 About game «Ice Biker»
One of the most extreme hobbies is probably riding a motorcycle on an ice-covered track. Not all riders possess the bravery necessary to participate. Before going to the actual ice surface, you can practice on the virtual track.
You have eight challenging and thrilling challenges ahead of you. To deal with each of them, stock up on courage and tenacity. The level won't be deemed complete until you cross the finish line. Using the icons in the lower right corner of the playing field, you can direct the movement of a motorcycle along the ice track. The rider can pump the accelerator pedal and race to victory by selecting the rightmost yellow icon. Reversing is indicated by the center red icon. Last but not least, selecting the blue icon will enable the rider to perform a jump in order to clear obstacles. The course has a lot of ramps. Remember that if you leap on them, a poor landing will result in a loss right away. You only get one chance to finish each level. Are you willing to take up the challenge?