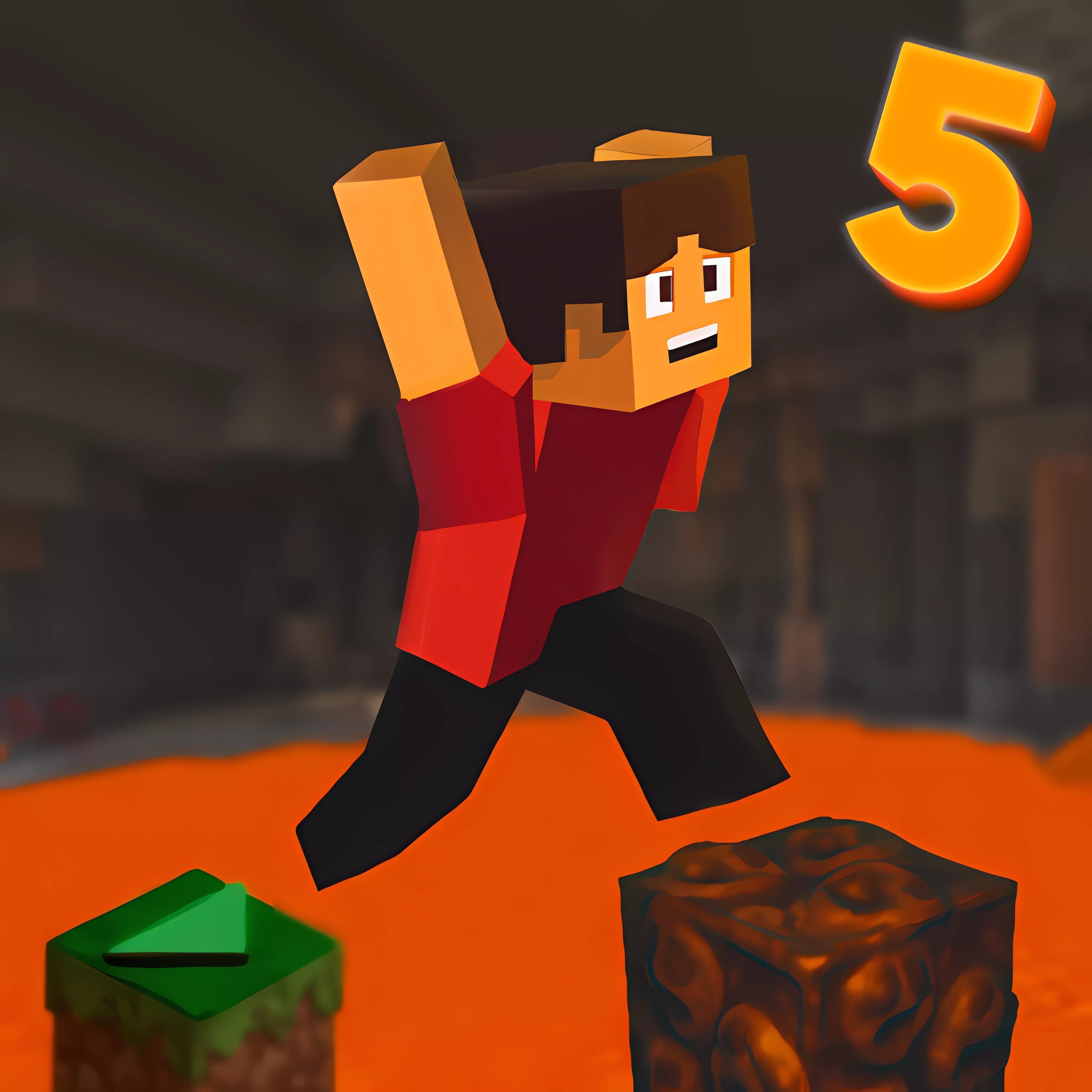 About game «Parkour Block 5»
Get ready to test your skills and dive into the classic mode of your favorite games, now available right in your browser on both your computer and phone! Experience the thrill of more levels, exciting mechanics, and a brand-new hardcore mode that will push your abilities to the limit.
Whether you're a fan of puzzle games, platformers, or action-packed adventures, this skill game has something for everyone. Challenge yourself with mind-bending puzzles, navigate tricky obstacles, and showcase your reflexes and precision. With a wide range of levels and gameplay mechanics, you'll never run out of challenges to overcome. Each level presents a unique and exciting twist, keeping you engaged and entertained as you strive for victory. And for those seeking an extra challenge, the hardcore mode will truly put your skills to the test. With intensified difficulty and new obstacles, only the most skilled players will conquer this mode and claim the ultimate victory. So, whether you're a seasoned gamer looking for a nostalgic experience or a newcomer wanting to try your hand at classic games, this skill game is the perfect choice.