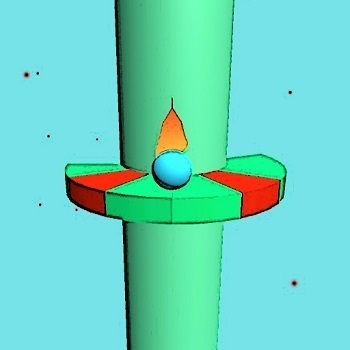 About game «HelixJump.io»
A wholly basic plot has already upset the long-standing ranking of simple puzzles, and a brand-new game called Helix Jump is quickly shattering all records for popularity. By the way, a popular toy that was colorful originated from the mobile platform. As a result, we confidently predict that the toy will catch on among users of your computers' operating systems. Setting an alarm before beginning the game is advised to ensure that you don't forget about important tasks or run out of time. Prepare to descend into the underworld with a humorous ball as you navigate a long road that is comprised of a maze of varied barriers and obstacles.
The majority of the obstructions are fixed and existing, but the remaining ones can pose a risk to mobility. They neglected to inform you that every obstacle is hazardous and that you should avoid touching it to avoid losing your life and having to start over. As you descend, make an effort to collect diamonds so you may unlock additional ball varieties. Have fun!