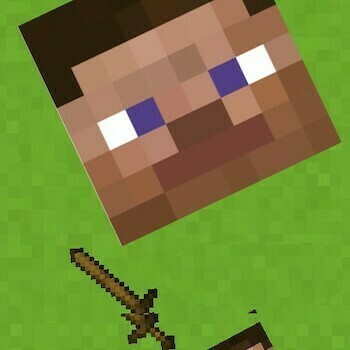 About game «Mine-Craft.io»
Here is a mini version of the Minecraft universe, where everything is basically the same, except for the graphics. If in the original we exist, develop and "craft" in a three-dimensional world, then in the version - Mine-Craft.io, everything is the same, only the graphics are two-dimensional. It cannot be said that the game has changed a lot, since the plot is preserved, and the possibilities are preserved. But now the owners of computers with "weak" hardware can easily learn about the universe in the free world and join the community of the most popular and most numerous games in the world.
To start an existence or life in the game, you should come up with a nickname for your hero, after which it will be determined that it is better for you to live and develop in a society of your own kind or declare war on everyone and create your own state. And since construction requires resources, the first thing you should do is start mining resources. Having obtained a certain amount of resources, you should think about a workbench, because the extracted resources must be used and processed.