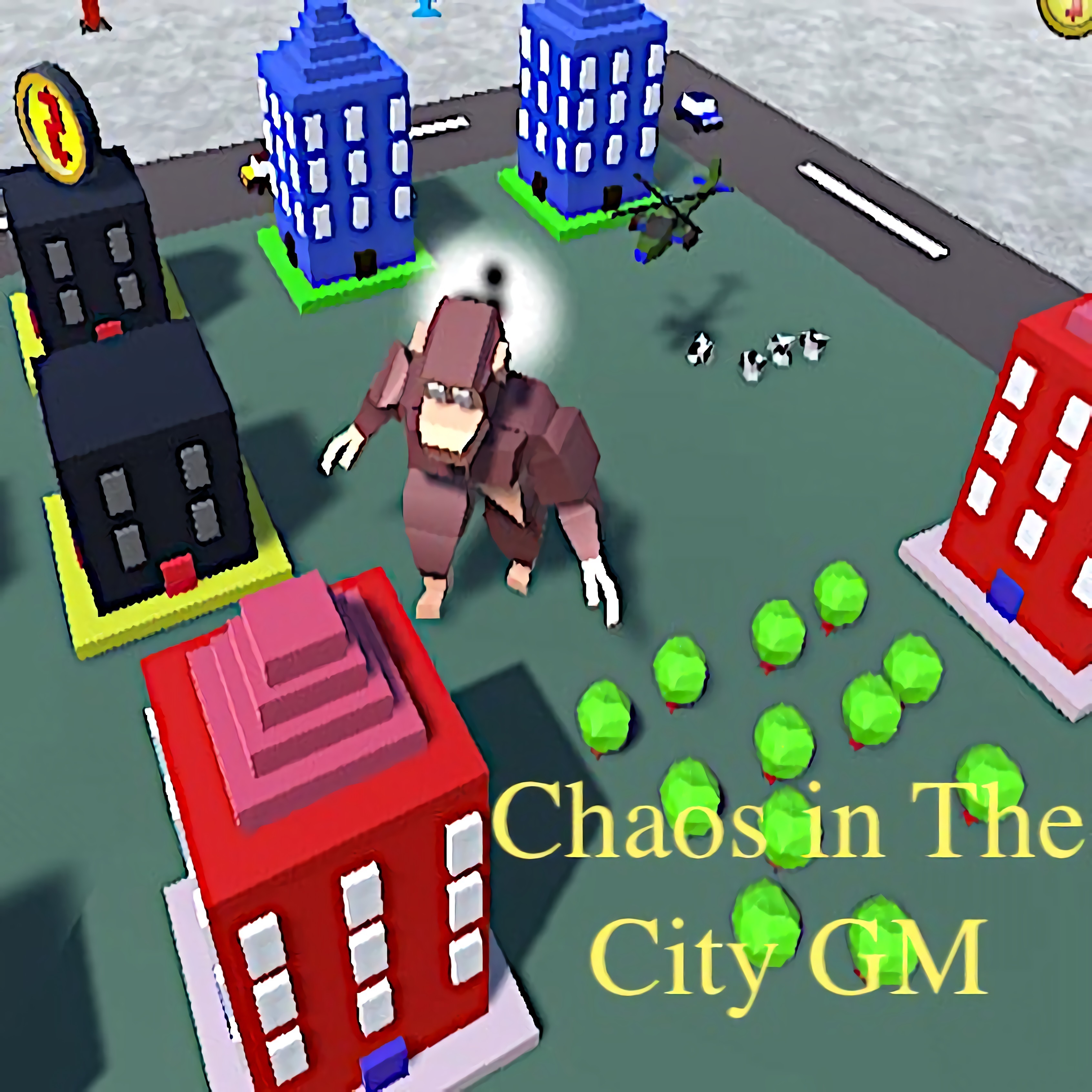 About game «Chaos In The City GM»
Those who enjoy breaking, crushing, and destroying are invited to play free online games of destruction. If you blow up an airbase, derailed a train, or completely destroyed a city, your mom won't say a word. From the highlands, a massive gorilla is making its way into the city. In the game Chaos In The City GM, we will have to assist her in wreaking considerable havoc on the city. You may control your character's movement by using the control keys. You'll need to bring your character to a certain city structure. The gorilla will get close to him and start destroying them with his fists by striking him. As a result, you will wreck vehicles and people to earn points.
You can play the online game Chaos In The City GM and take control of a large monkey that can get in people's way a lot. Our recommendation is to play this game on a computer or laptop because you will need a keyboard to control your character. You can do it for nothing at all. Have a blast helping the giant monkey!