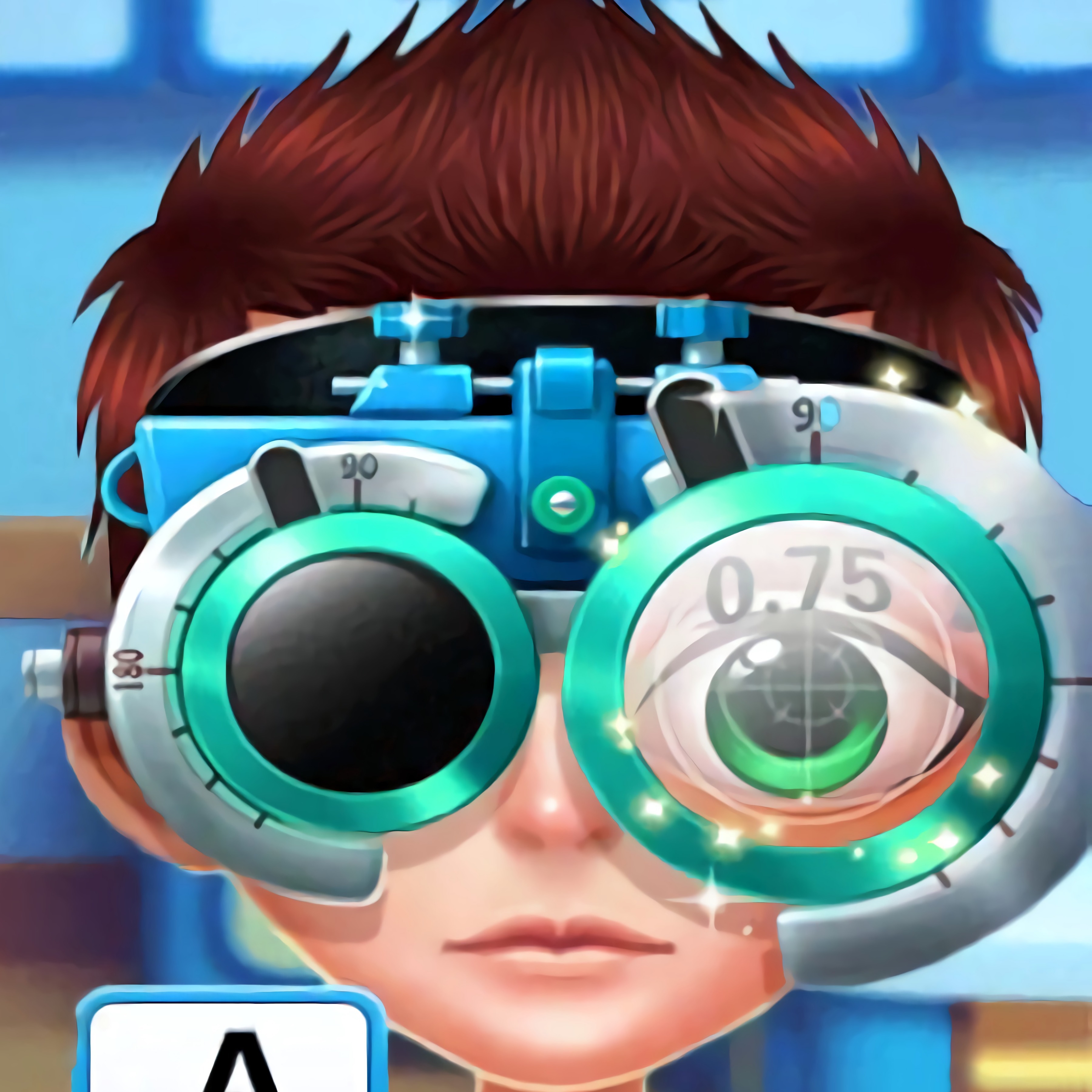 About game «Eye Doctor»
Why do adults constantly remind us not to touch our eyes with dirty hands, not to stare at gas and electric welders in use, not to look at the sun, and to generally take care of our eyes? Definitely, since you have to handle your eyes and vision with extreme caution if you don't want to lose your sight. Try this simulator - Eye Doctor - where two young guests had to go if you still don't believe their claims. The child and girl developed eye problems as a result of failing to address eyesight as adults advised. We hope you can help others who are having vision problems and are looking for a visual explanation.
You must first pick a patient who will go with you to the ophthalmologist's office and help. Who needs assistance the most? She's almost surely a girl, and because she can't take it anymore, she starts crying because she's a girl. That's a nice place to start, isn't it? Put the infant in a comfortable chair and place the lamp as close to the infant as you can. Before putting a bandage with healing ointment, start by dabbing the tears away with a swab.