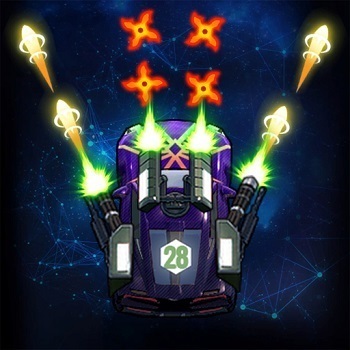 About game «Car Defender»
Imagine yourself as the creator of a modern gun-wielding vehicle designed to defend itself from powerful adversary vehicles. You should carefully evaluate where to put the created vehicles on the defensive line in order to achieve the highest effectiveness in destroying adversarial vehicles. The variety of interesting trichs presented in this game will delight virtual toy aficionados, and they will always find it to be the ideal form of self-entertainment.
The objective of the addicting game Car Defender is to unite automobiles of the same generation to create a more powerful vehicle. There will be four rows of elegant cars on the playing field. At first, you just have one car. Another will soon appear on the flaming road. Join them to accumulate points. Upgrade your vehicle and buy the greatest model by using gold coins and diamonds. With each successive level, the number of rows and, consequently, the automobiles, increase, making the game much more interesting. In the upper left corner of the screen, you can see the level task. There will be more difficult difficulties in each round.