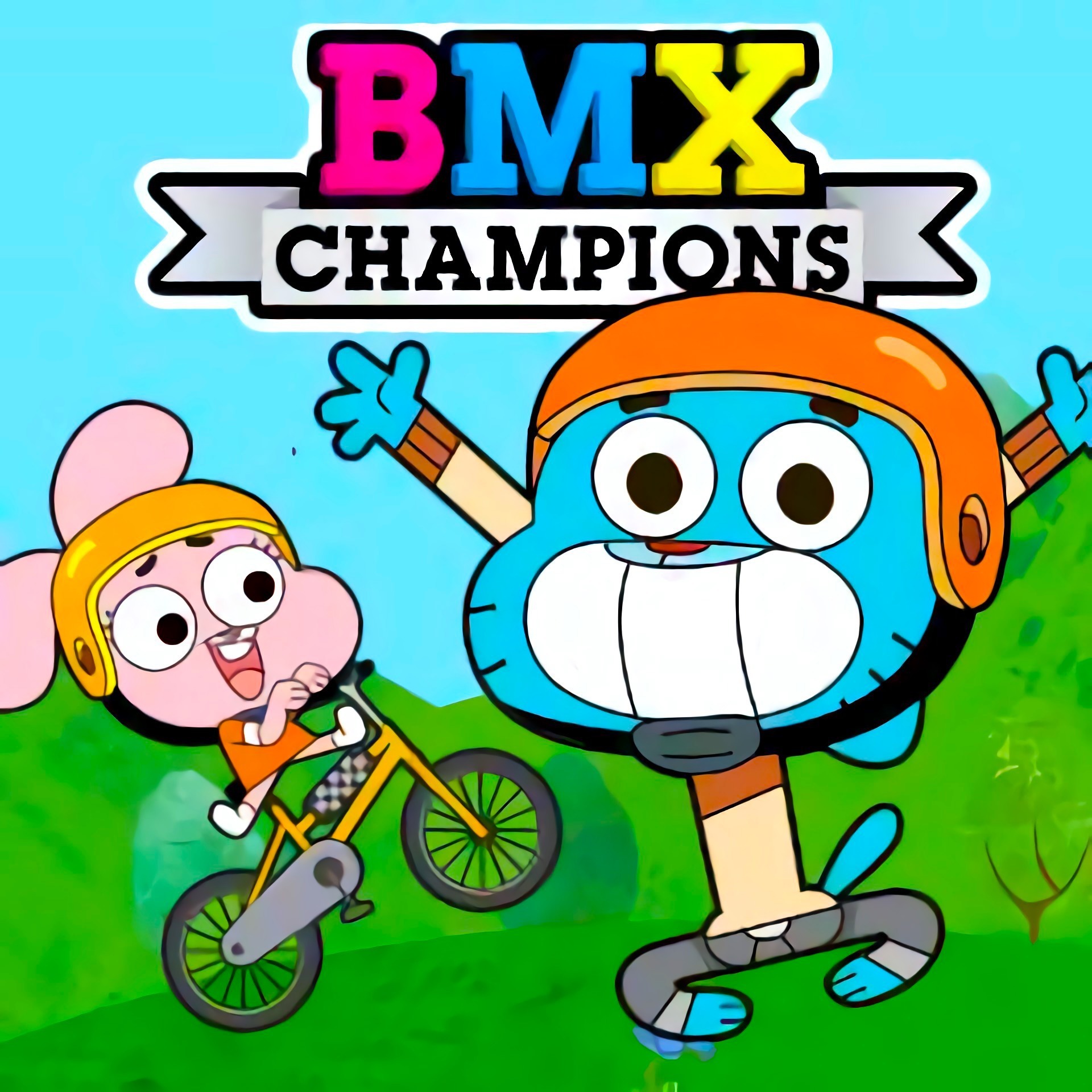 About game «Gumball - BMX Champions»
Gumball and his buddies are taking part in a cycling race today. Gumball will need your help to prevail in the Gumball - BMX Champions. On the screen in front of you is your hero, who is sitting at the wheel of his bike. As he begins to cycle, he will move quickly along the road at a designated pace. Look and examine the display closely. Gumball is taking a route that takes him across some very difficult terrain. So, you must use extreme caution!
Gumball needs your help navigating a few dangerous spots on the road, and you'll need to control the movements to keep him from tumbling or toppling over. If this happens, the round is over for you. Your hero will have to reach the finish line by a certain time. You will earn points in the game name by gathering various helpful objects along the way, and the character may also receive some beneficial benefits. Attempt to ride your bike as quickly as you can to feel the maximum exhilaration. To avoid falling into any traps you could come across on the way, you must have excellent balance. Good fortune!