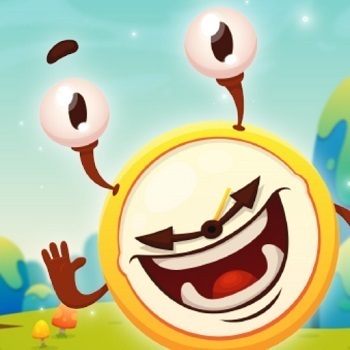 About game «Alarmy & Monster Family»
A fun 2D physics-based puzzle game is Alarmy & Monster Family. Play with your surroundings to cause the alarm clock to collide with the sleeping monster. Help the charming Sleepy Monster be awakened by the hilarious Alarmy Alarm Clock! Immerse yourself in an upbeat and catchy extraterrestrial universe of riddles.
You can take advantage of the availability of the brightest levels thanks to interesting and straightforward mechanics! You anticipate enticing natural puzzles, humorous puzzles, and riddles you must solve to help the happy Alarmy awaken the heartwarming sleeping monster. This game offers an engaging physiological puzzle with realistic physics at every level. To make room for Alarmy to reach Sleepy Monster, you must move blocks, avoid hazards, jump, spin, and use a variety of other tools. Keep an eye on the time; every second matters! Gain recognition for your achievements, and never give up! For both children and adults, Monster Family is a lot of fun! great game for education Attempt to acquire every bonus. Good fortune!