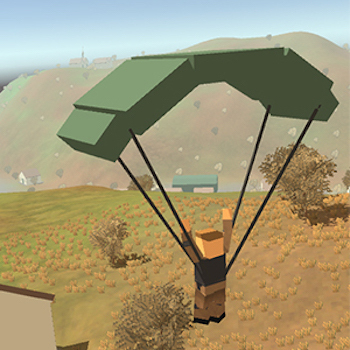 About game «Pixel Battlegrounds.IO»
Only the most courageous will be able to complete all the tasks and survive in the new multiplayer game that simulates a royal battle, but in addition to courage, one should not overlook other characteristics of a warrior, such as quick wits, the capacity to act in dire circumstances, and common sense.
When the urge to shoot suddenly surfaced? Launch a free shooting game online. Numerous weapons are already waiting for valiant soldiers and heroes in this section. A great battle arsenal, including weapons, assault rifles, grenade launchers, bows and crossbows, rifles and tanks, handguns, and machine guns, is already loaded and prepared for use. Our avatar will soon leap with a parachute into the desert earth as the plane approaches the landing area. Untangle yourself from the parachute cords and look around. You will see some structures within a few miles. A group of terrorists dug in somewhere. You are hiding in the opponent's tracks, which means you need to keep the situation under control at all times.