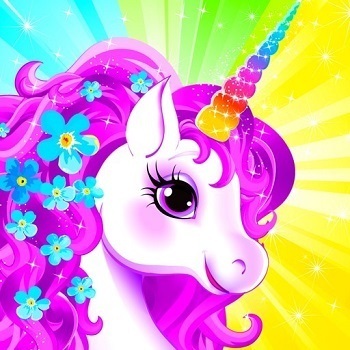 About game «Unicorn Dress Up Girls»
Every young fairy, or in our understanding, every girl, has a secret or outward unicorn dream, but sadly, this can only come true in a make-believe or virtual world. Being a buddy to a unicorn allowed its owner to care for him, play with him, and of course pick out the best clothes for both himself and his companion, as seen in the novella Unicorn Dress Up Girls, which features vivid and vibrant "clothing".
The virtual world is where aspirations come true today, but you still need to start someplace. You only need to pick one of the many unicorns standing in line, then get to know the second, third, and so on until the eighth unicorn is your friend. Once you've selected your first unicorn, head to the closet and begin picking out outfits for him. By the way, in addition to clothing, you can alter a magical creature's look by going to a certain hairdresser and altering both the color and style of its mane and tail. By selecting one of the backdrops, you may finish the picture of a fantastic companion.