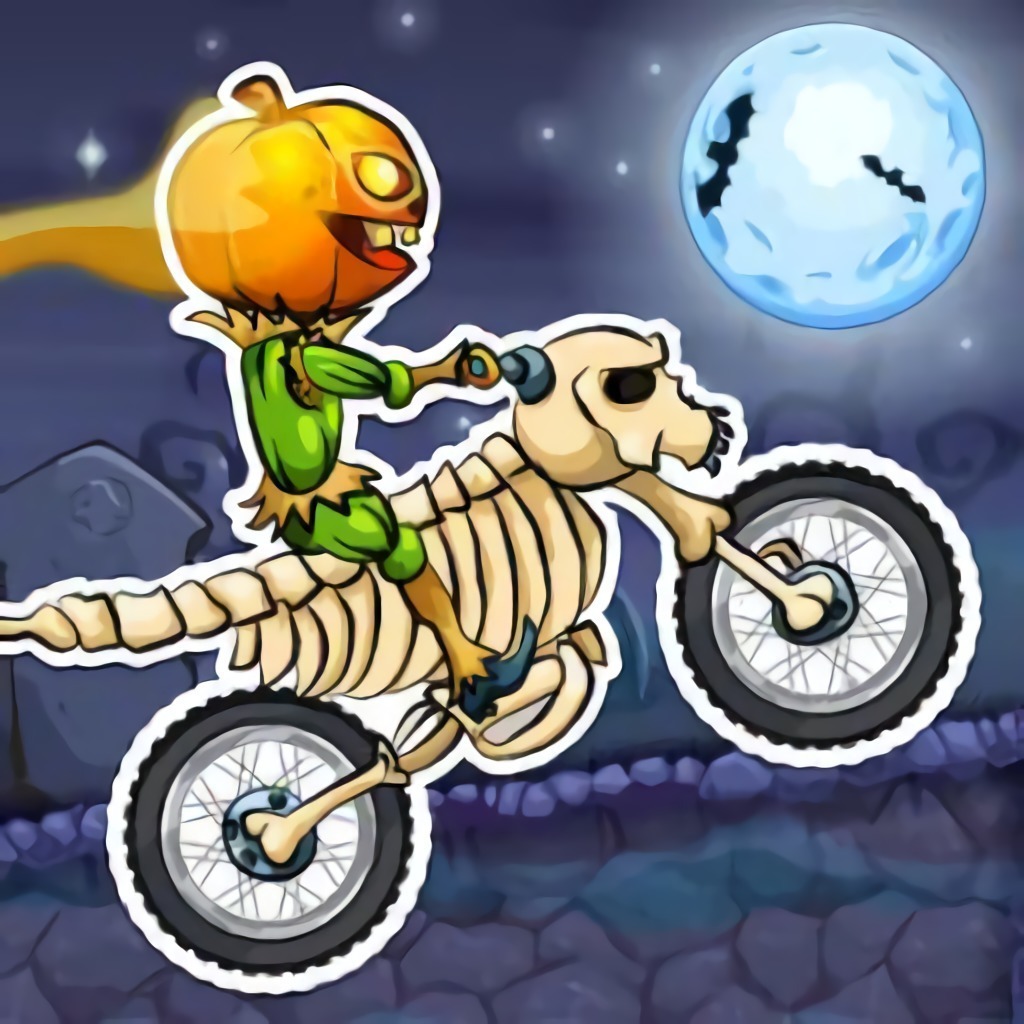 About game «Moto X3M Spooky Land»
You may enjoy motorcycle racing once more in Moto X3M Spooky Land, a fantastic racing game. You can expect to encounter risky turns, large explosions, and wild stunts. Because each level varies somewhat, be ready to try another one until you can pass it. The objective is to cross the finish line as quickly as you can. Don't forget about the time boost you receive for each trick. Additionally, the game features skins with a Halloween theme so you can have fun.
Play the free version of Moto X3M Spooky Land online. We will journey to awful areas where various monsters dwell in the game Moto X3M Spooky Land. We should take part in the first motorcycle racing championship that will take place here today. The motorcycle's driver, who has a pumpkin head, will be seated at the wheel. Your character will speed along the road steadily increasing speed as he turns the throttle stick at the signal. There will be steep drops in the earth, a variety of jumps, and other perilous obstacles in our hero's path. You will have to jump over these perilous portions of the road when performing jumps and other feats.