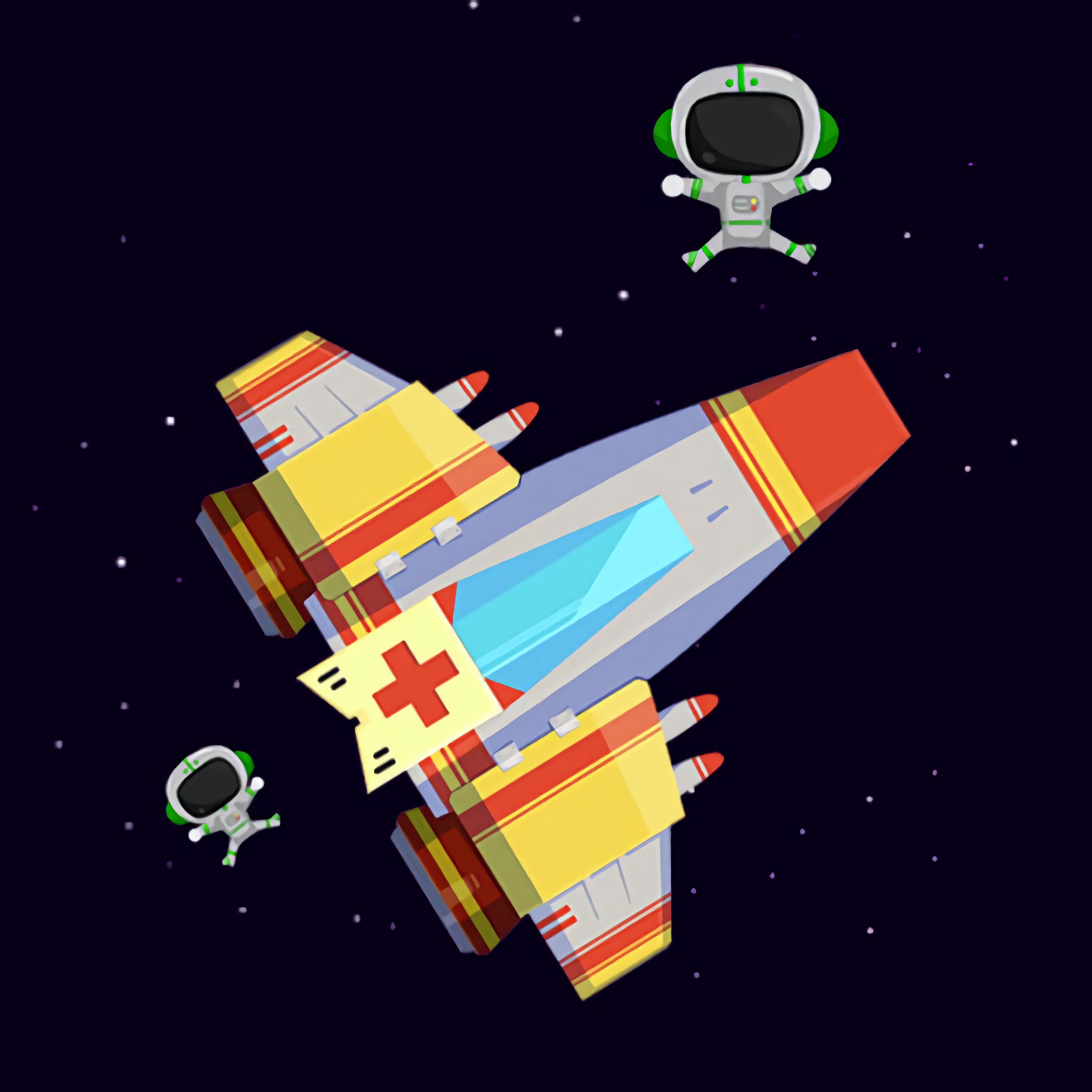 About game «Space Astro»
A crew of astronauts is stranded in space after their spacecraft crashes. It was decided to send another plane to save them, whose crew would help fix the issue and bring the astronauts back to Earth. You were entrusted with the honor of leading a space rescue operation.
Once you've reached the immensity of the galaxy, you'll need to pilot a spacecraft. To do this, use your mouse. You'll be able to launch the spacecraft using various forces and rotate it in the right direction. To increase the launch force of the spaceship, keep holding down the left mouse button while sliding the cursor downward. You can move the cursor around the ship to see the strength of the launch by looking at the yellow ring that surrounds it. Astronauts must be retrieved from the outside of the ship. On the playing surface, a small arrow will indicate their location. Follow her and you'll find all the astronauts. Then, after directing the ship at them, launch it. If you don't want your ship to break apart and you to lose, stay away from meteors.