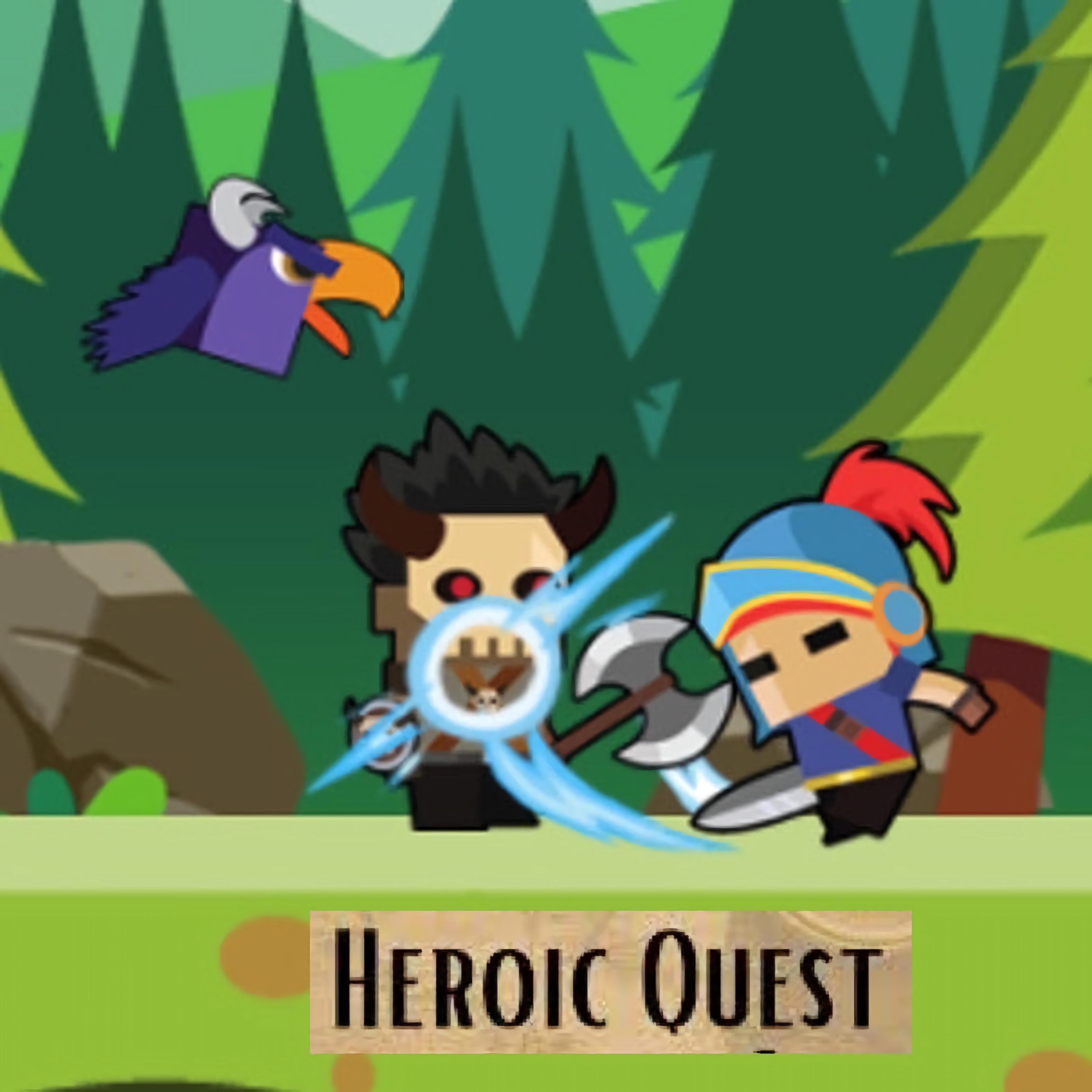 About game «Heroic Quest»
An legendary warrior named you as the hero sets out on a valiant mission to vanquish foes and take down the monster. To accomplish this, you must select one of three characters—a knight, a hunter, or a Viking—and then enhance his skills after repeatedly conquering threats and earning rewards. The player can upgrade his health, strengthen his weapon's potency, and speed it up to make it simpler to dodge an attack by paying money. Enemy warriors, zombies, and even deadly shooting crows are waiting for you in the newest shooting game for guys. Before they seriously harm your health, you should try to have them all removed.
You can always see how much time is remaining until the level's most significant villain catches you in the menu. By now, try to equip your fighter with invincibility. On your laptop, phone, or tablet, you can play Heroic Quest in the browser by eliminating foes and taking on the enemy. The game has already been played and loved by many people so we are sure you'll enjoy it too!