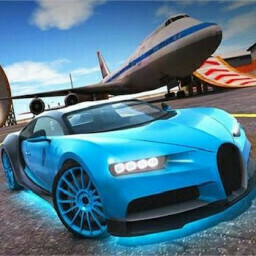 About game «Stunt Car Driving Pro»
Do you enjoy thrilling stunts and whirlwind races? Then you will undoubtedly enjoy the fun game that allows you to race potent sports cars while controlling each one and pulling off incredible feats.
Other vehicles will also be at the starting line of the racing course with your vehicle. In order to avoid falling behind the competition right from the start, it is crucial to go toward the finish line without hesitating and only when instructed to do so. Your racing vehicle is controlled by the arrow keys. Amass gold coins to advance to victory. You can have access to even more excellent car models with their assistance. Keep an eye on the speed in the top left corner of the display. Absolutely any driving style is an option. A computer simulation can be used to simulate things like flying up hills, venturing into curves, and employing drift to propel brisk driving! Additionally, the player always has the option to select a vehicle, so he can drive both strong SUVs and expensive race cars!