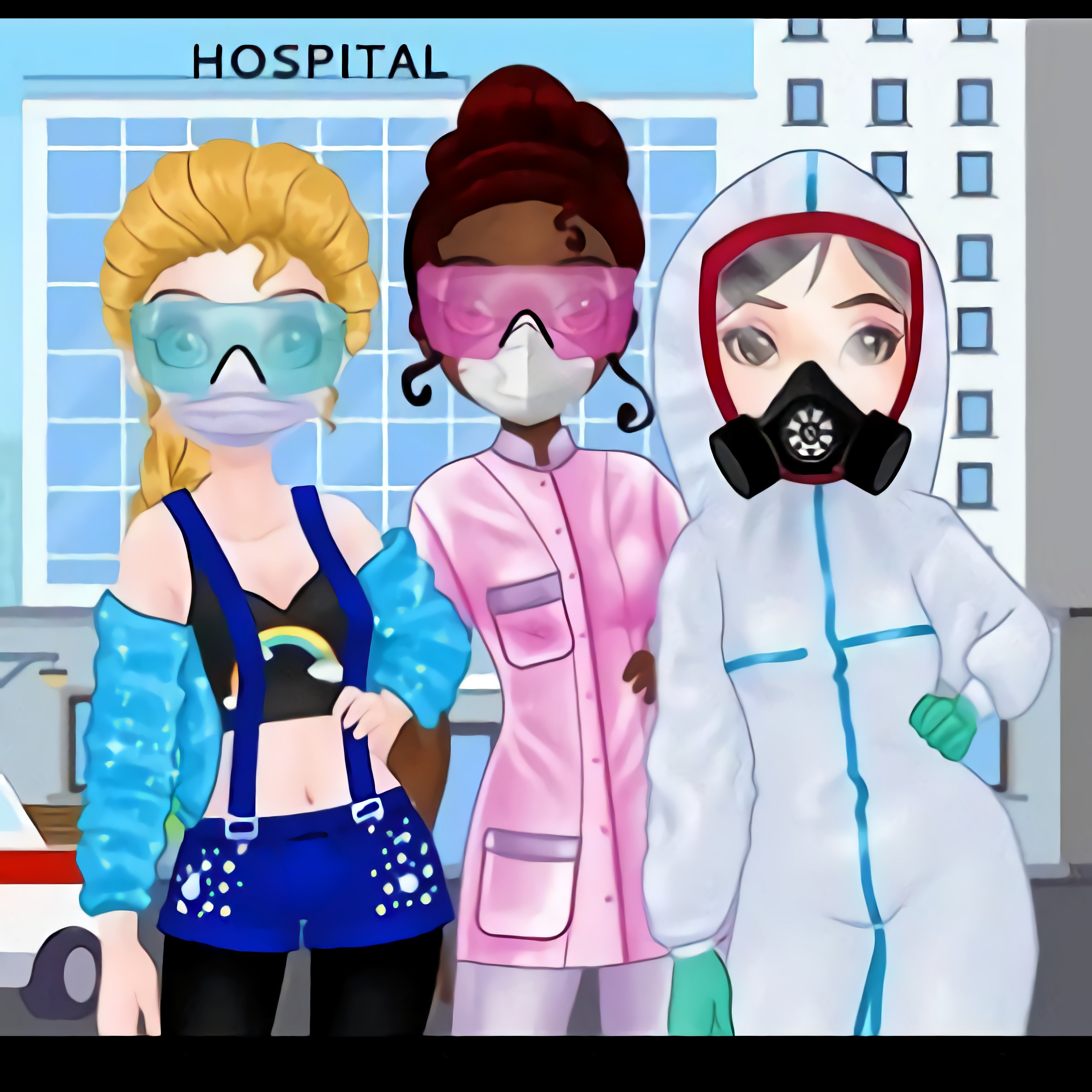 About game «Princesses VS Epidemic»
The three princesses will have to perform dangerous tasks today under epidemic-like circumstances where there are hardly any people to be found on the streets. Nobody knows what happened in the city, but doctors advise staying at home or going out only wearing protective gear like masks and goggles. But why should young royals venture out when they can just stay at home and be taken care of? Who will assist the elderly who are confined to their homes and are unable to leave? This is especially true for grandparents who are either alone or far away from any family.
Each of the three ladies will pursue their own interests. For instance, Elsa chose to assist elderly grandparents, while her pals visited hospitals to care for the sick and one went to a lab to research the origins of an epidemic. We'll start with Elsa, but we can aid every girl. She made a call to the first pair in need and then went to their home. She saw a list of food and money tacked to the front door of the house. After taking the first and second, the girl left to go to the store to purchase everything she needed.