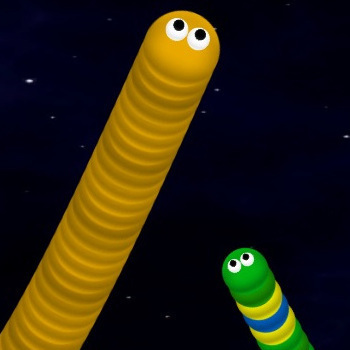 About game «Snake Game»
Anyone who has played Slither.io for more than an hour will find the novelty entertaining. In the end, the designers improved the responsiveness and convenience of character management, added a variety of vibrant new effects, and updated the look.
Play the free version of Snake Game online. You must assist a virtual snake in getting the nourishment she needs to survive, or else everything will be lost. Start steering it in the correct direction by selecting the appropriate cursors now that you know how to control it. Simply avoid running onto the playing field's edges to avoid losing. Join the pieces together to give the character more body. You will be imprisoned in this game. Many different colored snakes are creeping all around you. They must not be encountered for the game to continue. Study the snakes' paths by keeping an eye on them as they travel. Mouse control is used. Use any gadget or device to play this game. Are you ready tot ake up the challenge? Have fun!