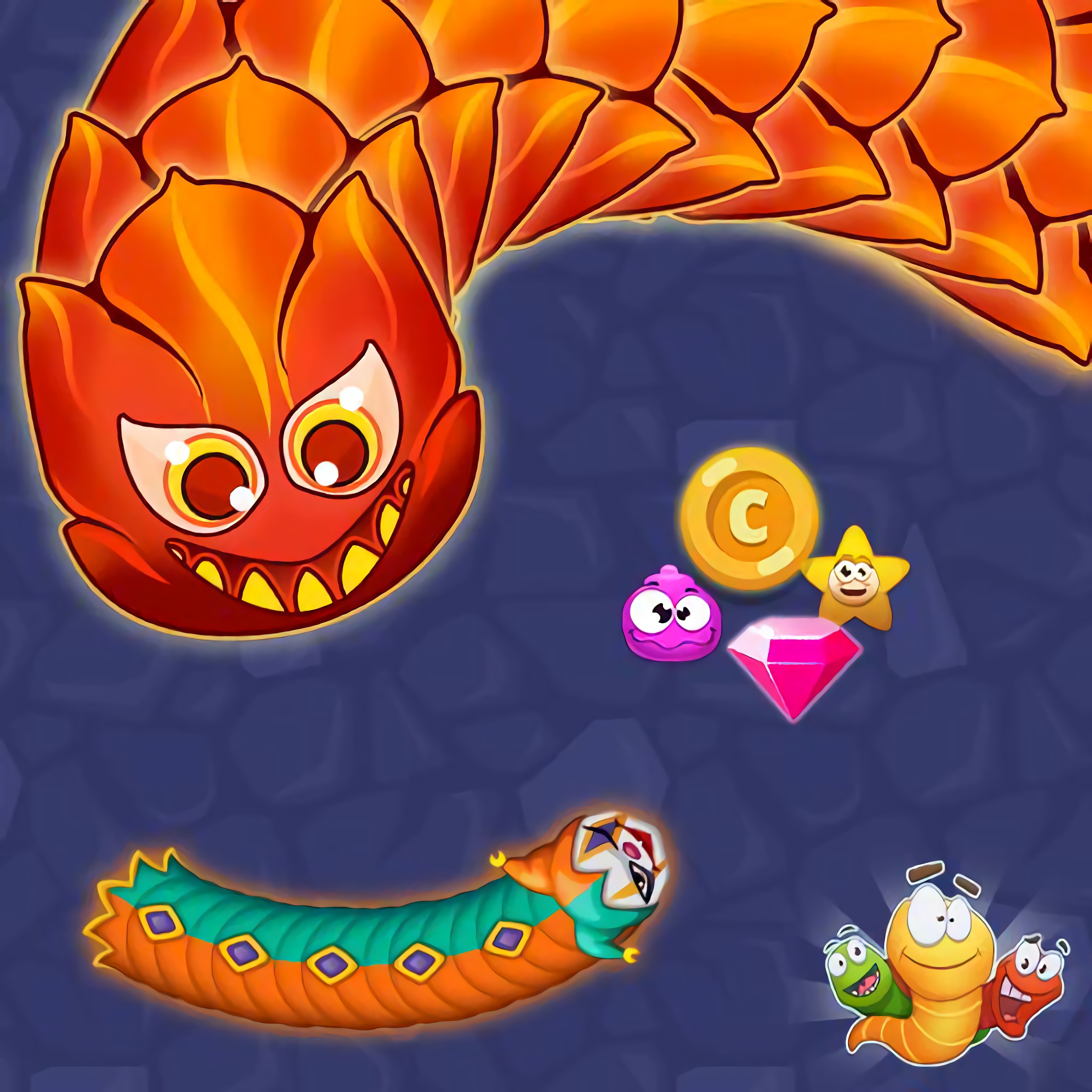 About game «Worm Hunt»
The amusing worm is back in business! They can be found in the video games Slitherio, Wormate, and Wormaxio. These guys are skilled performers who can fight among themselves. Do you desire to enter a dazzling vortex of adventure and win a brand-new io game? Welcome to the worm hunt, then! In the vibrant multiplayer game Worm Hunt, you can play against players from all over the world. And it's all happening now!
You must select one of three game modes before you can begin the combat: time trial, endless mode, or ruby fever. The game will be played in battle royale fashion in Time Attack mode. The most enemy snakes possible must be eliminated, and you must gain a lot of bulk. Act quickly since the arena's area will start to close in, and the victor will be the last one standing. Players will engage in life-or-death combat in infinite mode. Your snake will start out small and agile. However, as you consume sweets, your charm will expand and lengthen. Keep an eye out for opponents and keep your eyes peeled.