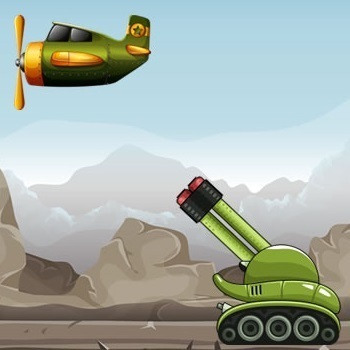 About game «Tank Defender»
Over the course of human society, there have been conflicts. Long and incredibly brief, with a great deal of loss and destruction, or almost without loss. Perhaps the need for perpetual confrontation is inhumane in many situations. But with today's armaments and weapons hardware, the end of the world may occur at any time, even if the most brutal and murderous wars in history did not harm humanity's chances to survive. The best way to "reset" the collected rage will consequently be through computer wars. Do you want to take the controls of a modern, powerful tank and send it into battle?
Your battle mission as the leader of a tank unit is to defend a military installation from potential threats. All other troops have been transferred to separate positions for unknown reasons, preventing you from deploying your tank to combat enemies. Keep moving because there will be attacks from every angle. At the start of the game, your tank doesn't have any guns that can fire quickly or armor that is more durable.