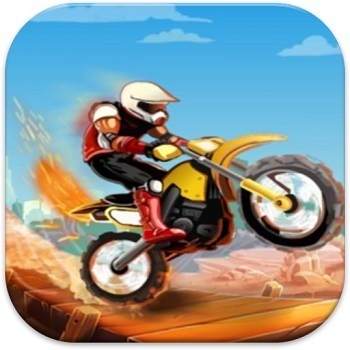 About game «Moto Beach Ride»
It's difficult to ride a motorcycle on the sand, especially when there are hills, jumps, and other hazards in front of you. However, nothing will stand in your way since you are a true athlete who is adept at pulling off a variety of tricks, from the easiest to the most challenging. Start an adventure along the beach where you must traverse great distances and show how easy you can conquer challenges in your path. Try to avoid spilling over as you jump over the sand dunes, scale the trampolines, and pull off incredible tricks.
Onward and upward! Drive across the sandy terrain after leaving the starting line, avoiding various hazards with ease. Be quick to respond when you need to add gas or slow down, as the case may be. Collect all of the coins that are strewn over the environment; the more there are, the better. You may need to work particularly hard in order to jump to the springboard at times, so press R and aim for the top of the structure. After that, you can proceed freely to the next obstacle.