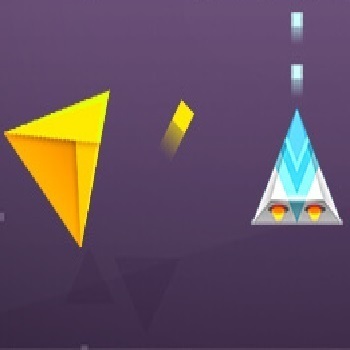 About game «Triangle Wars»
Let the guys play military exercises if it's intergalactic; in that manner, you won't have to pull it off by the ears. To confront the size of the Galaxy, they also employ real laser weaponry rather than toys or sticks in the shape of guns. But for this, some talent will be required. Mankind has inhabited several huge asteroids that are rich in different minerals in the video game Triangle Wars. But because there are other living forms in the universe, those who wanted to start quarries and mines immediately emerged.
Not a peaceful exploration of space, but a real and brutal space battle, is what you are about to begin. The Earth's theft of several meteorites from a collection of minerals has angered extraterrestrial beings. They want to get the trophy back. The triangle-shaped design of your spacecraft is intended to offer things protection and, in the case of an attack, a quick denial. The game Triangle Wars requires you to fight a lot of different enemy ships. Prevent accidents and gunfire while destroying the opposition with bombs and laser beams.