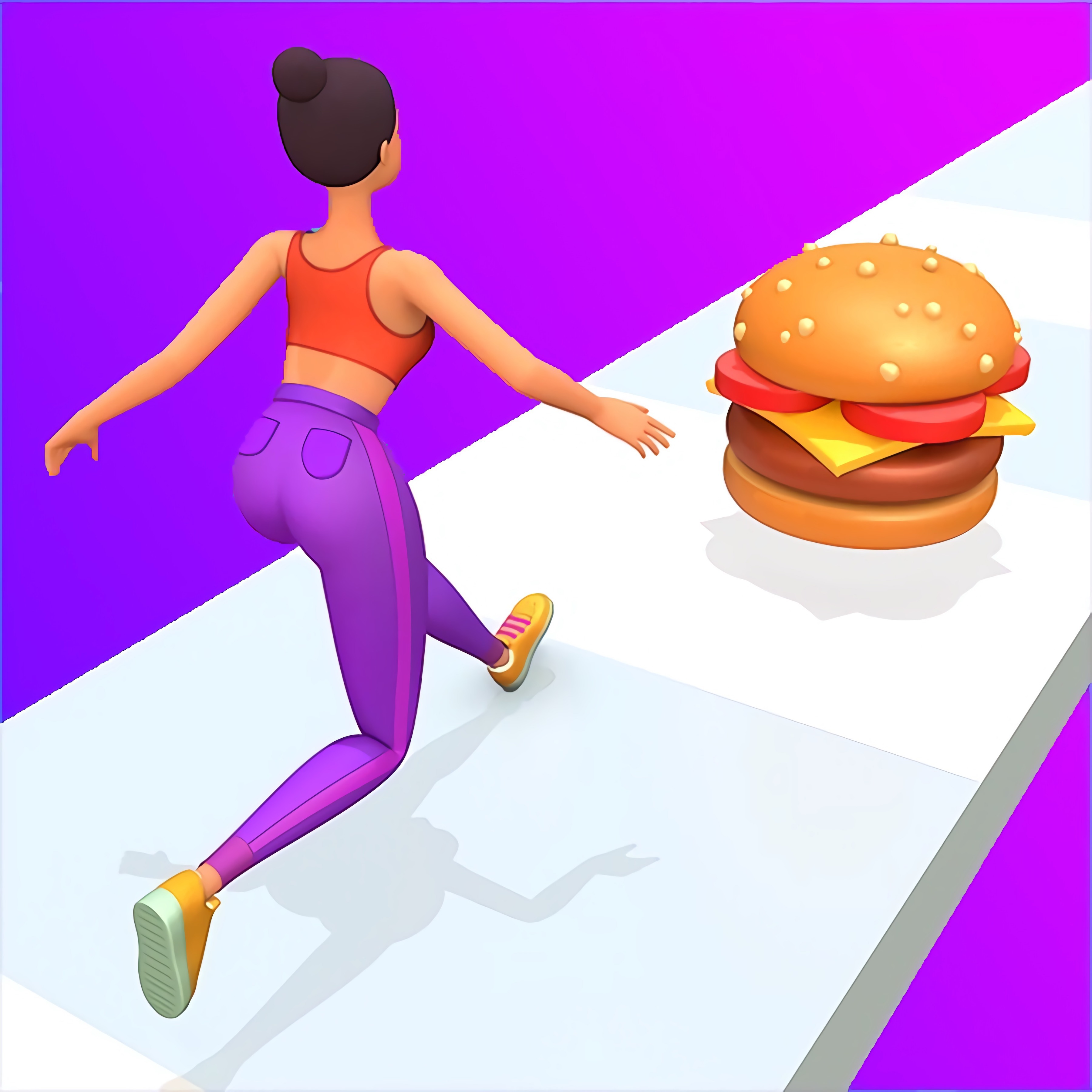 About game «Twerk Run»
The game's protagonist fantasizes about twerking. She must, however, slightly enlarge her buttocks for this. The girl chose to eat a lot of hamburgers rather than go to the gym or get high. This was the simplest course of action. You will witness an explosive dance if you assist her in gathering as many burgers as you can.
Like all races, this one will progress through numerous stages as its complexity rises. A female who wishes to fast increase her fifth point will be waiting for you at the beginning of each stage. When you tap the screen, the girl will advance and begin to walk. On her journey, she will run across things like hamburgers, broccoli, little walls, and other things. The game's protagonist will develop bigger buttocks if she gathers hamburgers. On the other hand, broccoli will lessen them. The girl will then fall entirely after striking the wall. With this knowledge, use the mouse to guide the game's protagonist in the appropriate direction. We are sure this game will boost your mood. Have fun!