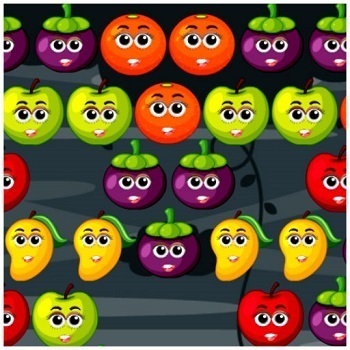 About game «Bubble Shooter Fruits»
In the brand-new online game Bubble Shooter Fruits, you'll run into bubbles that have decided to mislead you by taking the form of vibrant fruits. Take the weapon as fast as you can; it is ready to smash the structures at the top of the display and is already filled with the same fruits.
Smash bubbles that are formed like various colored fruits in the fascinating game Bubble Shooter Fruits. Playing as long as you can is the main objective here. In an ideal world, it would be done. Control a cannon that also fires fruit to destroy any structure that will be placed on top of the screen. The hit should produce a cluster of three or more similar fruits. As a consequence, they will drop to the ground and free up space on the display. Always strive to learn more about the state of the game to enhance your performance. You can only complete the level after using your strong weapons to knock all of the fruits to the floor. There are a total of 36 rounds, and each one gets a little tougher than the one before it, so you won't get weary.