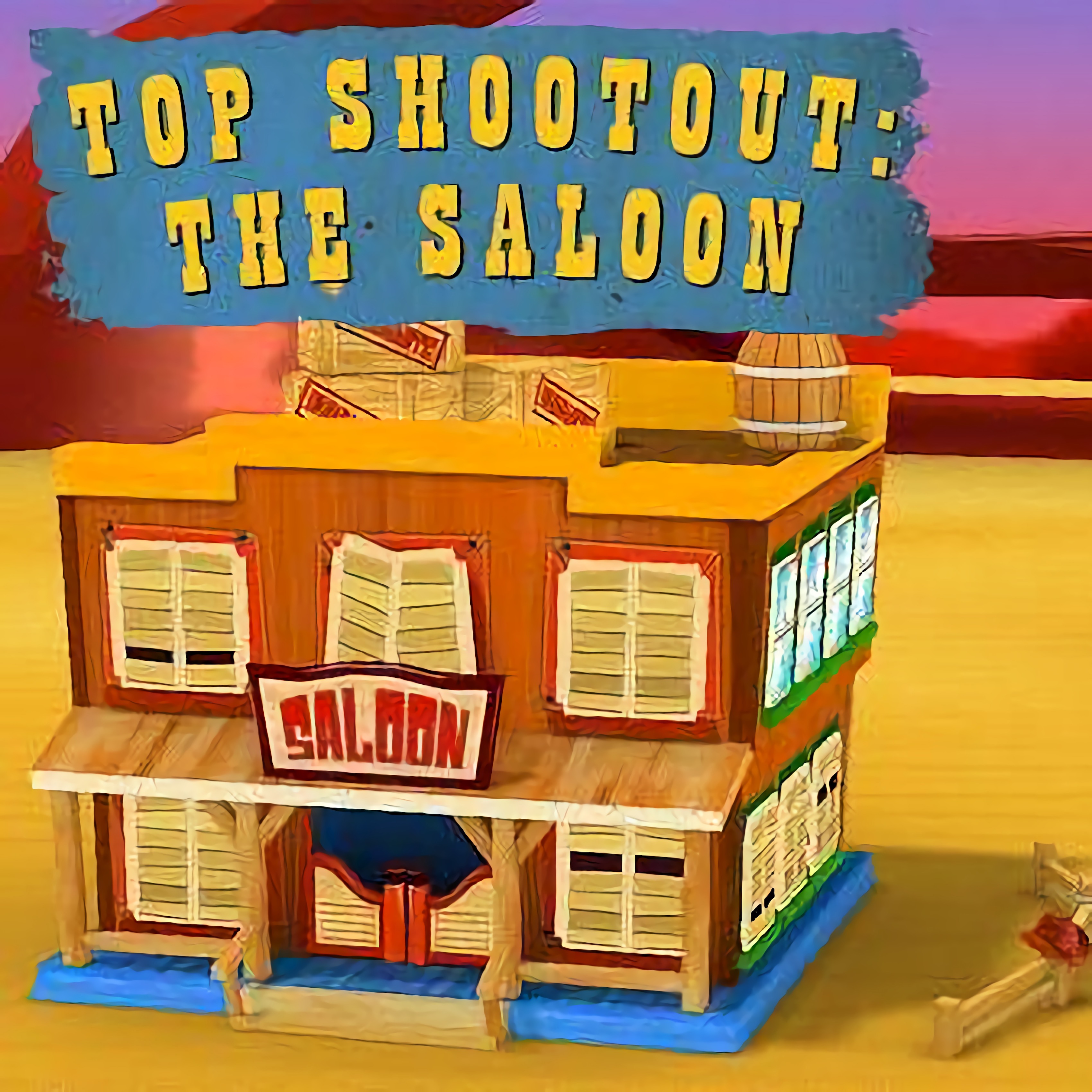 About game «Top Shootout: The Saloon»
Excellent entertainment with a Wild West theme! Here, you don't need to think; just shoot the same Latinos and cowboys, avoid touching the elderly cuties, and gather hearts and weaponry. The appeal of the game is precisely that it makes you feel like a true cowboy with endless ammunition and no fear of anyone. Become the Wild West's most popular dude!
In one of the American cities, you play the gallant role of Sheriff Jack. The town was being run by a band of robbers who were ruthlessly vicious, and they must be stopped. You have learned that the guys have taken a seat in the sauna today, therefore you will shoot the bad people there. There are too many gangsters inside, making it dangerous to enter because they will need to be shot from the outside. They need to shoot a bandit who is leaning out of a window or door with the five shots they have. The most important thing is to avoid shooting at bystanders, as doing so will make your task impossible. Don't forget to gather hearts, white and red ingots, and ammunition.