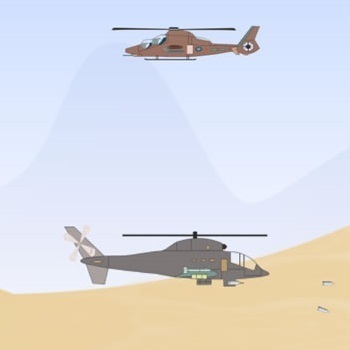 About game «Heli Defence»
Critical defense equipment like combat aircraft requires a variety of piloting skills. The fact that controlling a helicopter is difficult and responsible in both real life and the toy game in question shows competence in control from the start. The next step is to improve your aim so that you can take down every opponent who has risen to the air.
You must protect your country in the action shooting game Heli Defence while eliminating numerous enemies. You will pilot a military chopper. You are entirely responsible for your obligations. Once in the air, your helicopter will have to engage in combat with foes who have dispatched forces to both the land and the air. Tanks and warplanes will both attack you at once from above. Your objective is to fire your opponents while moving fast through the air and dodging rockets and missiles. If necessary, you can use rockets. If you want to win this game, you should also use the shields that could periodically appear in the air. We wish you good luck in this game!