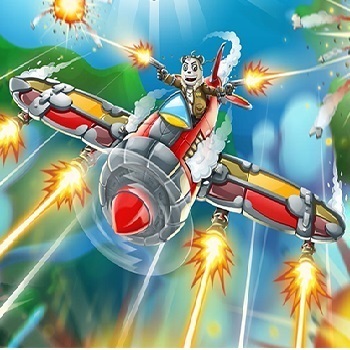 About game «Panda Air Fighter»
Are you a fan of captivating FPS games? Also those cute pandas? Play an arcade shooter, such as Panda Air Fighter, to determine your power. Unexpectedly, the player will need to repel goblin invaders. They have a pretty nasty lust for blood. You must make an effort to outsmart their leader in combat. But this conflict is not like others. It takes place in the air. Everything is in place for the player to succeed in rescuing Mushmuland. All fighter aircraft operations employ only modern aircraft. As a consequence, the game becomes much more lively. The game can be started with just one click on the display. And at that same moment, an air battle begins in front of the player. Firing is in full swing, therefore you must demonstrate your complete precision.
The game is enjoyable for both boys and females. In this round, the panda asks for help from the player because a disaster hit his city. The rivals sent fighters over the city of the soft character because of the ongoing battle between the two kings. Have a wonderful trip, and may the best guy win! Using a pointing device to navigate.