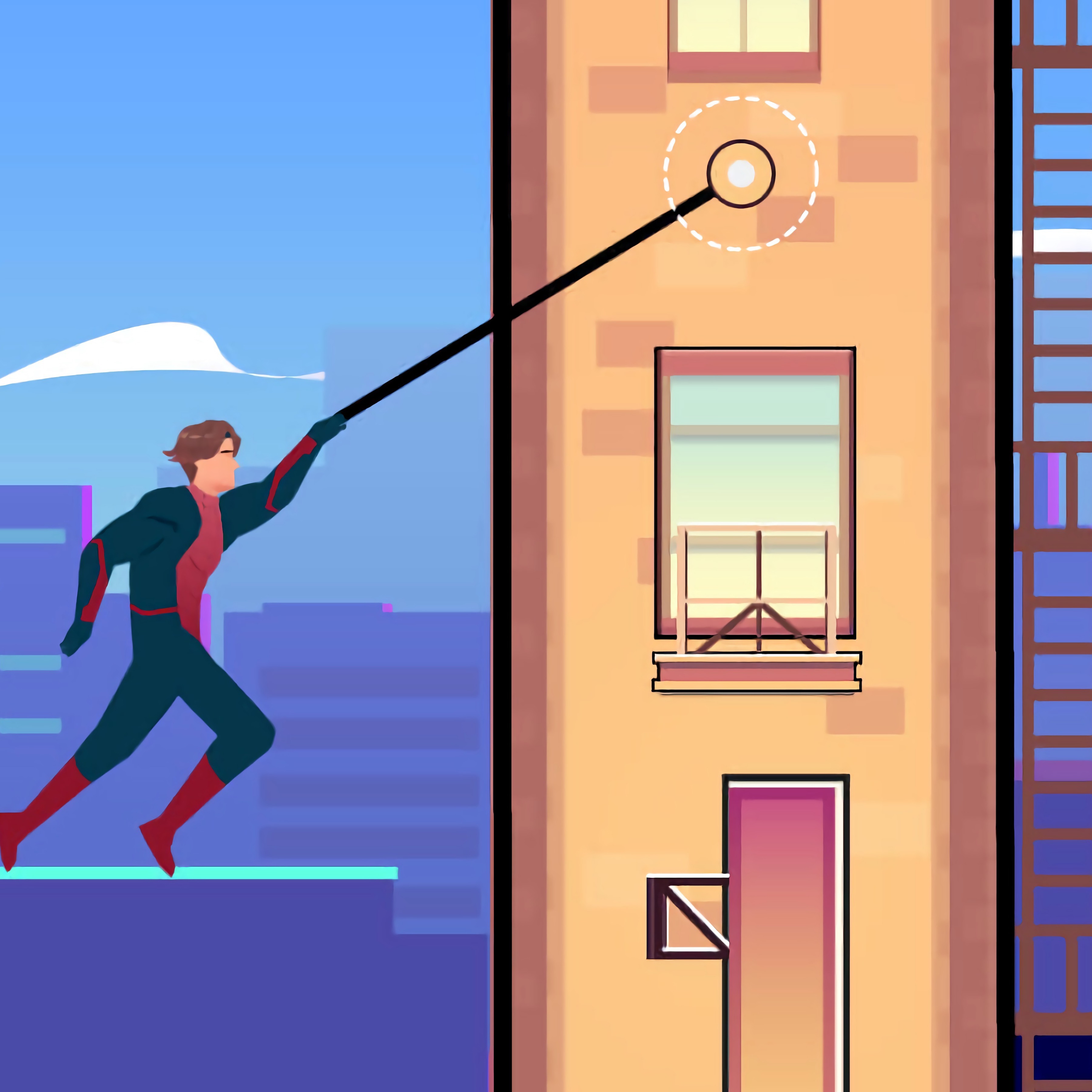 About game «Spider Swing Manhattan»
In the classic arcade Spider Swing Manhattan, a character resembling Spider-Man engages in escapades. The central protagonist lacks a mask but can shoot a strong web and wears a suit. It swings expertly, clings to ledges, and flies between Manhattan's skyscrapers. He must stay away from quadcopters, air conditioners, curious onlookers in the windows, and advertisements in order to prevent collapse. You help the hero cross a wide area while avoiding dangers. You are free to make a mistake.
In this simple online game, you take on the role of a well-known superhero. Your goal will be to make as much progress as you can while improving your score. Start by leaping on the trampoline to catapult yourself into the air. Then, using your web stream, you'll try to hit the neighboring structures' proper locations. After that, you'll swing and try to get as far as you can. You must exercise caution to avoid obstacles like rooftops. If you accidentally hit one, you'll lose the game. So be careful, and good luck to you!