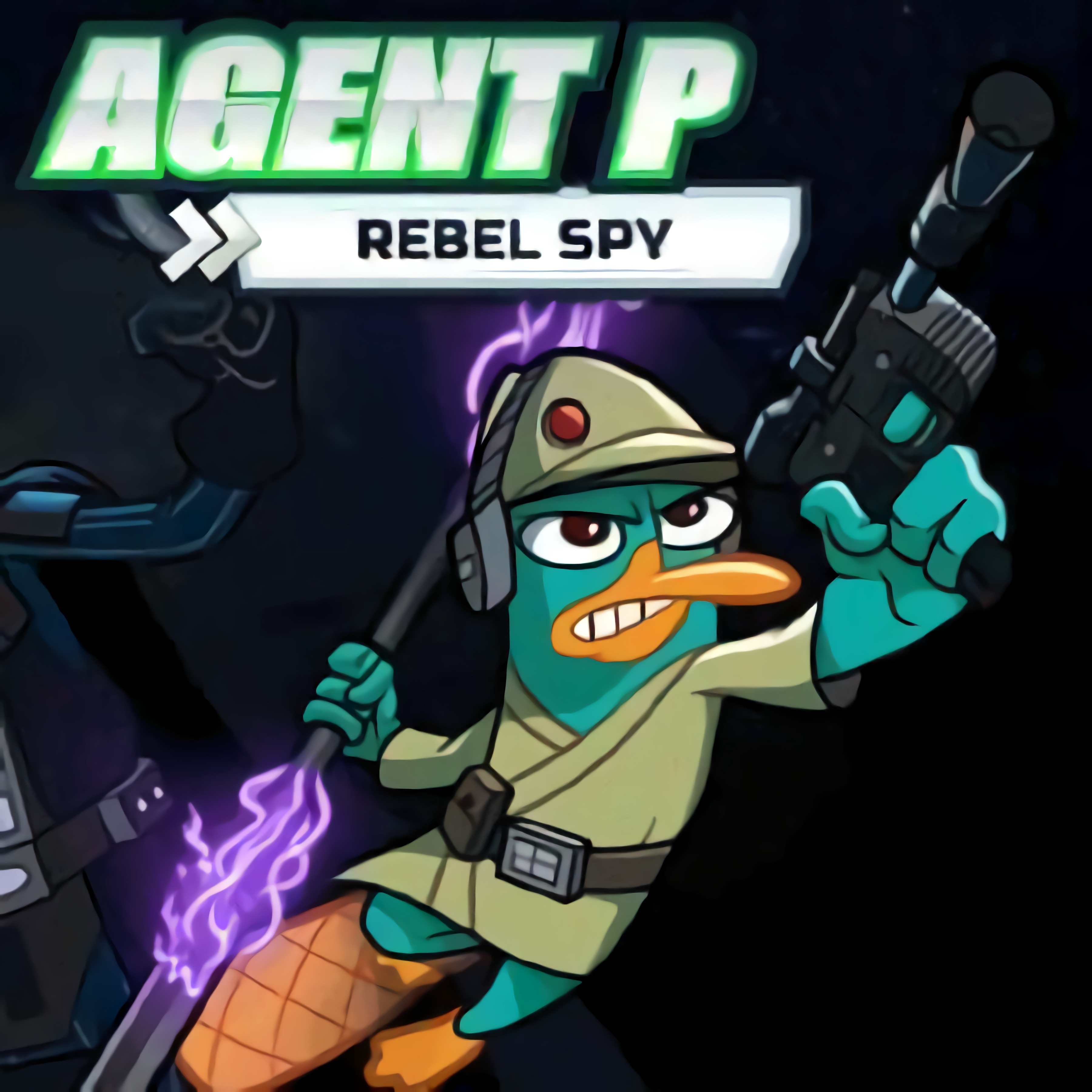 About game «Agent P: Rebel Spy»
The well-known figures from the animated series about the exploits of Phineas and Ferb are now the protagonists of the wildly successful Star Wars. Such adjustments were not shocking to the boys because who wouldn't want to be the protagonist of a fantastic story? Perry the platypus, later known as Agent P, succeeded in joining the rebel forces as a spy. Even the Death Star was breached by him. The far more challenging job is to become friends with Dr. Fufelschmertz, the major antagonist. Or at the very least sneak inside his house and lab. He succeeds greatly in the game and takes Darth Vader's seat.
No matter how difficult the levels are, Agent Pi will help you get through them all. Get more of the specific red icons that are needed for successful activities. Every level has a distinct task. You can get weapons by seizing them from hostile robots. Shoot using the spacebar. A specific amount of badges must be accumulated in order to advance to the next level. Agent P will vanquish all adversaries!