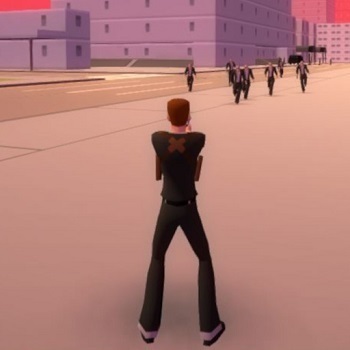 About game «Hammer City»
Tom, a covert spy, broke into Hammer City. He later stole top-secret documents, and he now needs to leave the city. However, the security service has now caught wind of the issue and is pursuing him. For this, you'll need to use firearms to eliminate every one of your rivals. Your protagonist advances through the streets of the city. As soon as you catch sight of your opponents, point your weapon at them and start a precise fire. The adversary will be destroyed by bullets, and you will score points for this. Play the online game Hammer City. You have a fantastic opportunity to not only show off your strong skills but to also develop them here. Play and have fun.
As soon as your enemies come into view, point your fancy weapons at them and start firing loudly. When an adversary is hit by a bullet, they are instantaneously killed and you are credited with the requisite points. Also, remember that you can play the game on various devices for completely free on our website. We wish you good luck and believe that you are the best player!