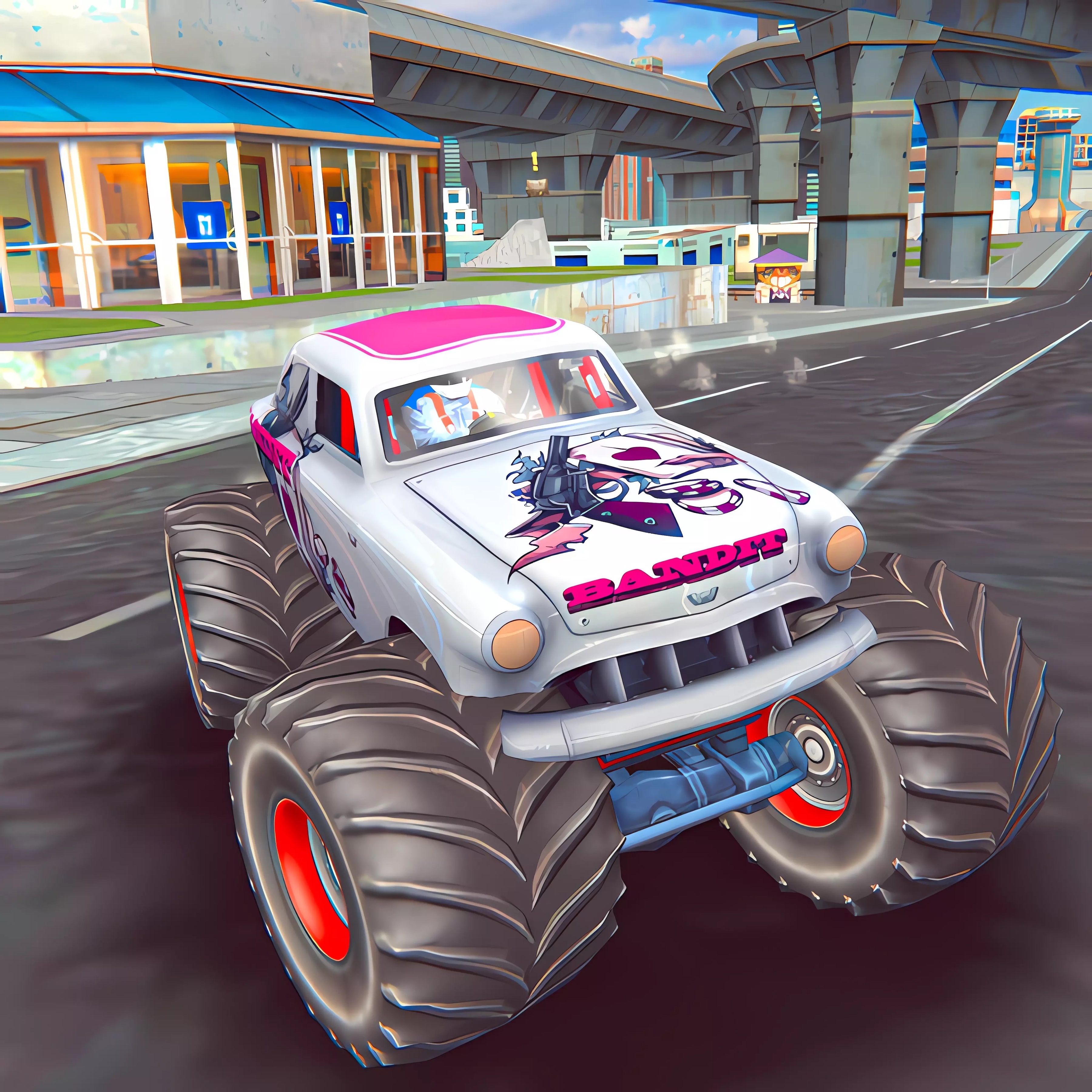 About game «Monster Truck Stunts»
Get ready for an adrenaline-pumping driving simulation experience like no other in Monster Truck Stunts! This game combines the thrill of monster trucks and the excitement of performing mind-blowing stunts in a realistic 3D environment.
As a daring stunt artist, you'll take control of powerful monster trucks and super sports cars to showcase your skills in the world of extreme stunts. Your mission is to conquer daring race tracks and obstacle courses while performing jaw-dropping stunts that will leave audiences in awe. But it's not just about the stunts; it's about pushing the limits of your driving skills. Maneuver through challenging terrains, conquer steep ramps, and navigate through intricate obstacles to achieve the highest scores and become the ultimate stunt driver. Feel the rush of adrenaline as you destroy everything in your path with the sheer power of the monster truck. So, buckle up and get ready to unleash your inner stunt artist in the world of monster trucks and extreme stunts. Conquer the tracks, create chaos, and become the ultimate stunt driver in Monster Truck Stunts!