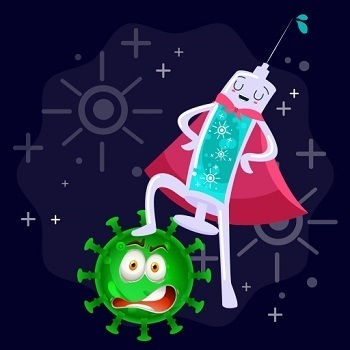 About game «Corona Vaccine»
The press was overrun with reports of the coronavirus's debut. Play the video game Corona Vaccine and defend the planet from this dangerous disease. Think about the fact that a virus vaccine has already been created. directly into the harmful virus cells with the vaccination After determining an adequate trajectory, inject the syringe directly into the target. Protect civilization while eradicating viruses in a brand-new online game. In the online game Corona Vaccine, your task as a player is to combat a devastating epidemic. You can save the world if you only take the shot!
Finally, scientists have created a vaccine that can shield against this terrible disease. However, viruses do not eventually give up; rather, they flee from treatments. Launch the game, equip a needle, and start fighting. This game puts your capacity for fast thinking to the test. A syringe attack will be necessary for coronaviruses. Numerous colored, round microbes drifted in the air. You must throw your weapons against walls in order to shoot down invading viruses. If the weapon carrying the vaccination leaves the field of play, you lose.