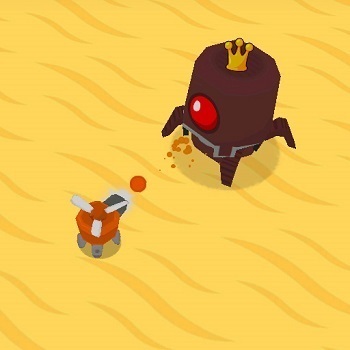 About game «Robot Shooting»
A little planet rich in resources is a pleasure for people who clearly lack them. As a result, the poor planet is frequently invaded by a wide variety of alien species. For these circumstances, the locals have created an automated security robot that can shoot while rotating 360 degrees and is controlled remotely. The robots have found your base and will now start assaulting you. They must be eliminated, and you must prevent them from reaching your base.
Do you think you should put on the brave alien seeker hat? If you want to spend your leisure time fighting heartless creatures to exterminate humanity, you should play the game. You will encounter hordes of deadly monsters that you must defeat here. In the Robot Shooting, you play as a shooting robot that must fend off onslaughts from alien attackers. They misjudged and will perish since they thought things would be straightforward. Do you dare accept the challenge, then? We're wishing you success!