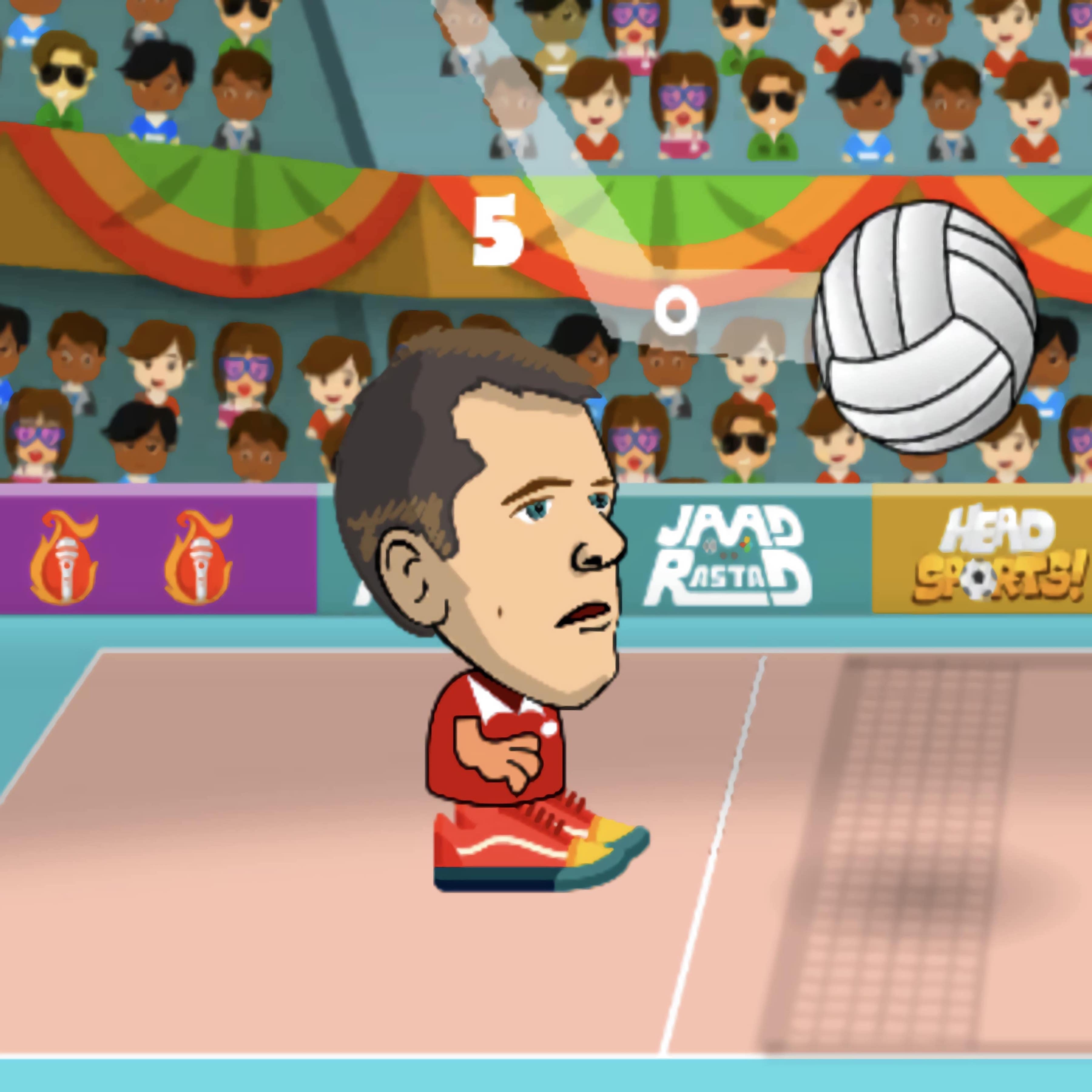 About game «Head Sports Volleyball»
The Sports Heads series has another game for us. You can play volleyball this time. There will be ten excellent rivals, and you must demonstrate to them that you are far superior. You can play with a friend instead of the computer if you become bored playing alone.
All enthusiasts of a sport like volleyball will adore Head Sports Volleyball because it is so fascinating. It is possible for you to take part in the competition for this thrilling activity. You can select the one or two players mode before the game begins. You have to battle the computer if you play solo. Jump, strike the ball, and score goals against your adversary. If you select the second option, you can play on the same computer with your friend in this scenario. The WASD buttons will be used by one player, and the right-side arrows on the keyboard by the other. Defeat your opponent by showcasing your proficiency with a round missile. The game's duration will pass quickly. Playing now will teach you how volleyball is played in real life. Have a blast!