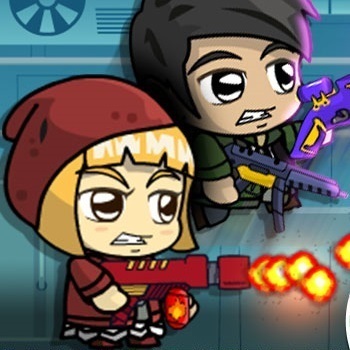 About game «Zombie Mission 4»
In Zombie Mission 4, the zombies must be stopped since they are attacking everywhere. To stop the zombie invasion, take charge of the brave team and lead them through difficult levels. Nothing can stop this team from accomplishing their objective with you thanks to their arsenal and inventiveness.
If zombies weren't enough of a menace enough, alien threats should be added! This game's goal is the same as those of the others in the series. Each level must be finished without any of your characters dying. Finding the escape door in each level requires collecting all the data discs, which you must do. There are 18 different stages in the game that you must complete. With the exception of the first, these levels are locked at the beginning. Throughout the game, you can unlock them one at a time. When playing the game with a friend via the keyboard, you can individually control a character while controlling two characters simultaneously. If one of your characters dies, the level must be started over. Good luck!