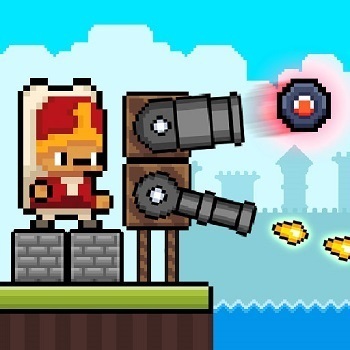 About game «Janissary Tower»
The protagonists of the video game Janissary Tower are currently involved in a crucial battle and are giving it their all to succeed. Help them and try to shoot your rivals with 3 distinct weapons from the top of your own tower. Consider the unique characteristics of each gun while deciding which one will be most helpful to the overall strategy. Your primary objective is to conquer your rivals' area and make as much progress as you can inside the enemy country. You will have the option to add brick by brick to your edifice to reinforce it as you play the game. To fool your opponents, remember to collect special flying balls, fire them skillfully, and utilize additional advantages. Good fortune!
In the Janissary Tower, the winner is the person who overcomes the other, so grab a friend and get prepared to fight! In this enjoyable two-player journey, use the WASD and arrow keys to navigate your characters and operate the cannons to eliminate other players. Jump by using S and the down arrow key to block yourself and keep yourself safe at all costs. Enjoy and be glad!