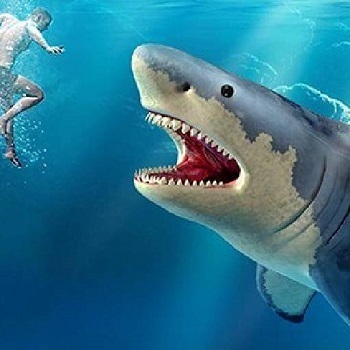 About game «Shark Hunting»
It's terrifying to consider what can occur if you unintentionally get into contact with the shark because it is a tempest of all seas and oceans and few people dare to appear within her eyes. In this game, the predator takes on the role of a savage hunter, trying to catch the poor fish and consume it, but you must wait for a specific time to accomplish this. Due to the frequent movement of shallows of different fish, both small and large, the shark is placed in a challenging scenario. She occasionally cannot withstand even a gentle hand from a certain species of fish. You must be cautious not to interact with any aquatic creatures that are currently a threat to the environment.
The free game Shark Hunting is excellent fun that doesn't require installation. Impressive graphics are displayed. You can move around whenever you want, much like in an open world. The water has a finely defined texture that is comforting. Additionally, there are islands and rocks in your path, so it doesn't appear to be empty. When you choose us, you receive a website that has been scanned for viruses and a good time.