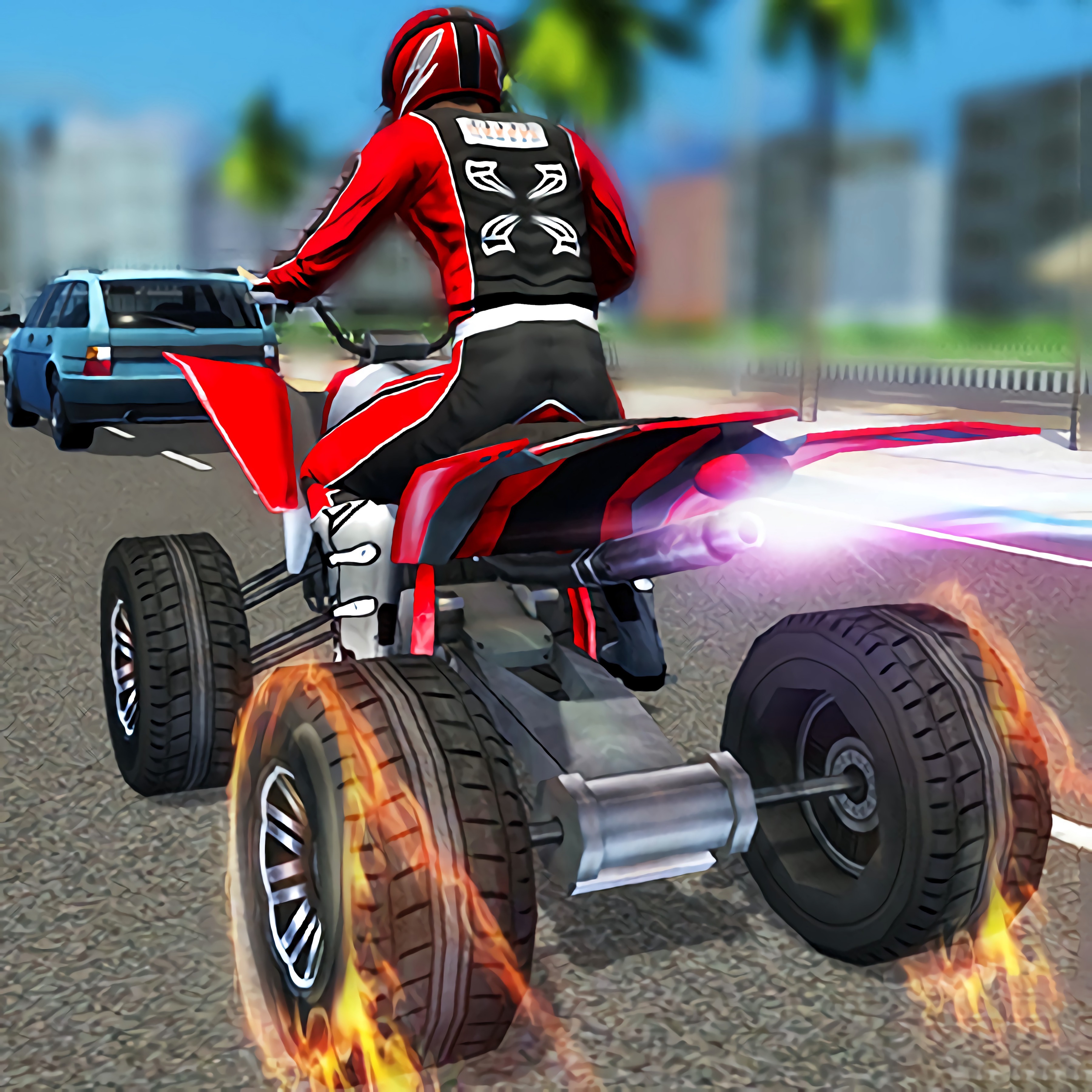 About game «Extreme ATV Quad Racer»
The online game Extreme ATV Quad Racer features extreme motorcycle racing. Buckle up because it will go by quickly and be enjoyable! You get a rare chance to drive an ATV on unusual roads. You must drive at the fastest speed possible in order to win the tournament. You may fully immerse yourself in the world of intense driving thanks to gorgeous graphics. Additionally, you can select one of the four external environment alternatives, each of which offers an additional three modes. The most important factor is to enjoy yourself while completing the most things possible. So, are you prepared? Hold on firmly, and let's take off!
The navigation is easy to figure out even if you are new to racing games. Our dear friends, have fun playing this lovely and captivating game! This game is really fast-paced and enjoyable. Only real racers are able to prevail in it. So get playing and show us why you are deserving of this distinction. By the way, this game also allows you to practice your talents. Good fortune!