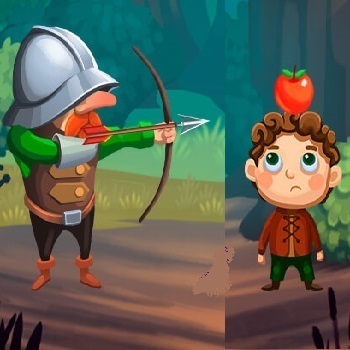 About game «Bill The Bowman»
The boy's boyhood pal liked to use firearms, and he liked shooting arrows in particular. When the child was old enough, his parents realized they could no longer deny his passion and enrolled him in a military academy where he began learning the army trades. As soon as he received the nickname Archer, people started calling him Bill the Archer. The king ultimately learned of the best shooter's repute and, naturally wanting to witness his shooting prowess, made the decision to arrange a showcase performance. A sizable group of observers had gathered in the square to observe the man with interest. However, the shooter lost his bearings while so many people were watching, and if nothing is done to help him, he will lose it for the first time in his life.
There are three opportunities for everybody who wants to try archery and thinks it's easy. Even though you might be capable of handling the early assignments, the subsequent tasks will be harder. Taking into account that a person with an apple on his hat will be raised and lowered repeatedly with a hoist.