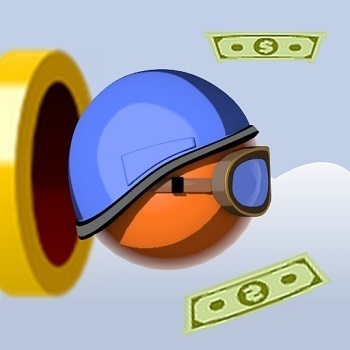 About game «Cannon Man»
Are you a habitual visitor to circus acts? But the main character of the Cannon Man works there. He performs in one of the most dangerous tunes. It is fired from a pistol and is propelled through flaming hoops. Yes, the arena has a variety of unusual pieces of equipment that could either help or hurt the trick. Yes, you have a limited number of opportunities, so make a good plan. Are you ready to accept the challenge?
You shoot the main character with a gun in the fascinating and stunning game Cannon Man. To smash records and gather as many coins as you can, the objective is to fire as far as you can. You may improve your own cannon to fire farther by saving money, which will also boost your own offline income. Irrespective of how much gold you have earned, it will eventually be credited to your account. During a man's journey, you can guide and steer them, orienting them in different directions. The game also features a lot of fascinating interactive aspects, such as a trampoline, playgrounds, explosives, and many other items. We hope you have a great time playing!