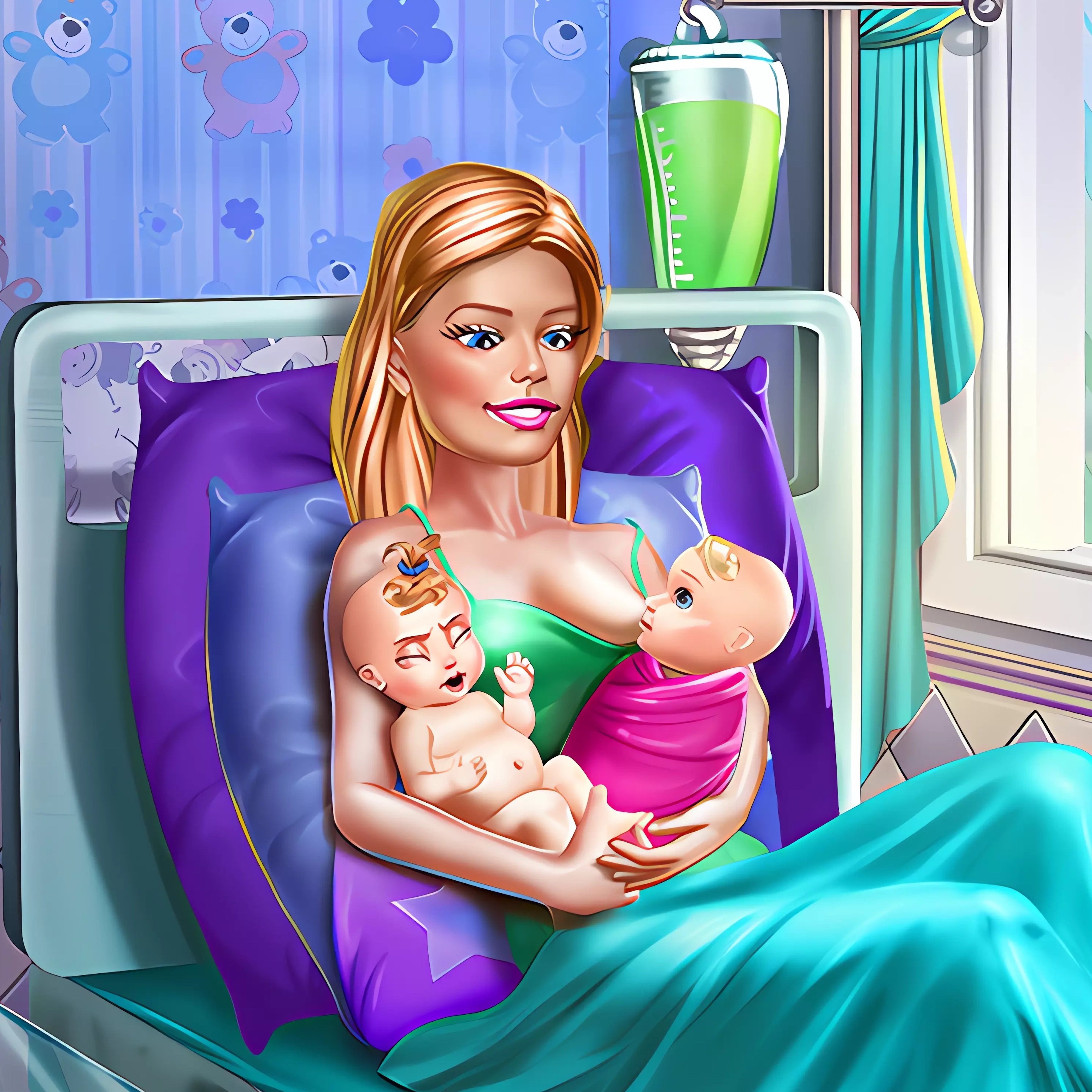 About game «Ellie Twins Birth»
Congratulations on the exciting news! Ellie is about to embark on a wonderful journey of becoming a mother to twins! Join her on this beautiful adventure and provide all the care and support she needs until she reaches the hospital.
As Ellie awaits the ambulance, it's essential to keep her hydrated and comfortable. Make sure she drinks plenty of water to stay well-hydrated for the journey ahead. Once at the hospital, the real adventure begins as Ellie gives birth to her adorable twins. Stay by her side as her supportive companion, offering words of encouragement and comfort. As the twins make their entrance into the world, take note of their gender - are they boys or girls? A magical moment indeed! After the birth, it's time to attend to the babies' needs. Check their weight, as every ounce is a precious treasure. Change their diapers, making sure they are comfortable and content. Congratulations again on this double blessing! The journey ahead is filled with love, laughter, and endless moments of happiness. Enjoy every magical moment with Ellie and her adorable twins!