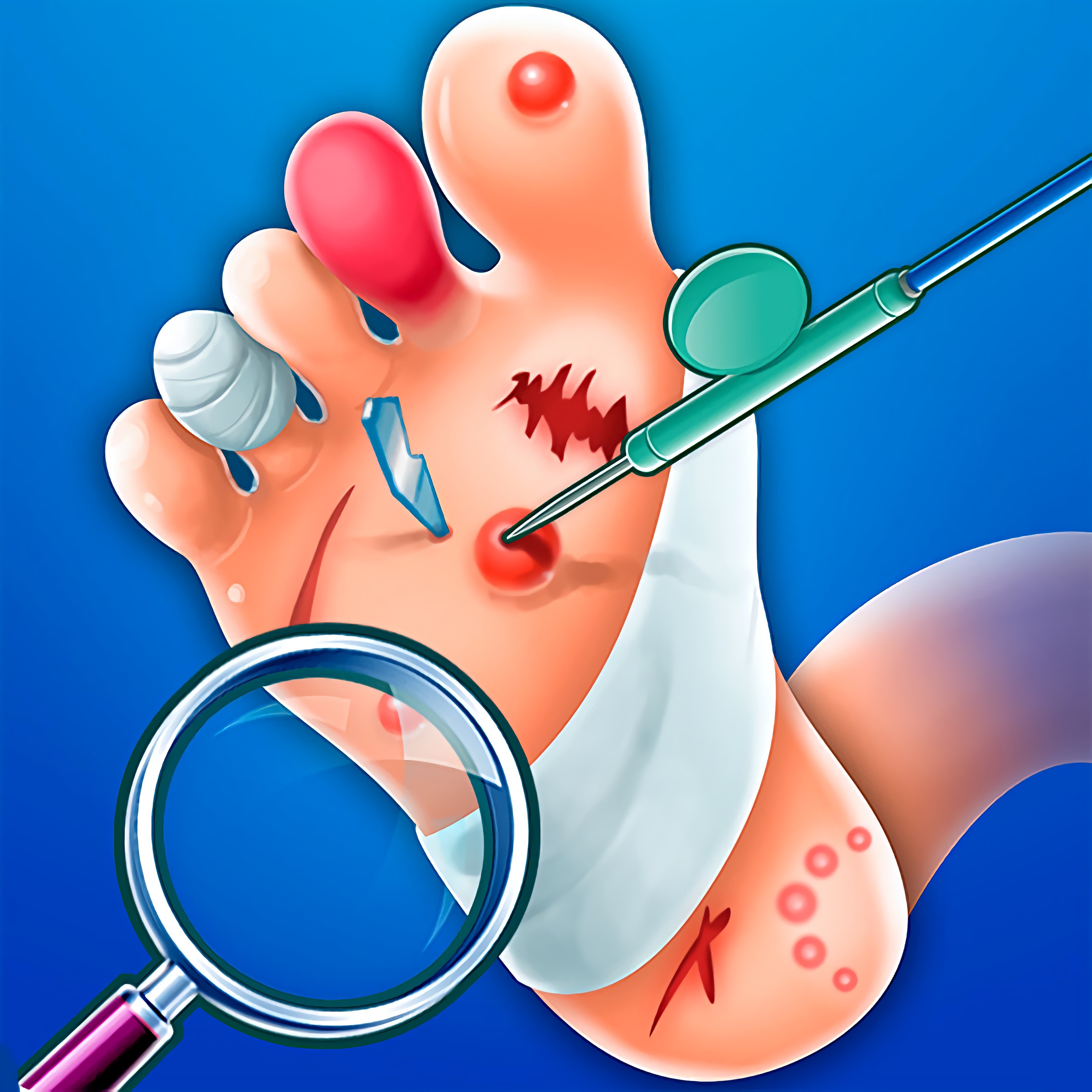 About game «Foot Hospital»
Do you admire the honorable and respectable career of a doctor? Have you had a childhood dream to save the lives of others and save everyone who is hurt? Therefore, this game was created specifically for you! Patients who have lower extremity injuries will frequently turn to you for assistance. The objective is to give the patient who has been admitted to the reception area timely assistance in restoring the integrity of the wounded region.
The patient's health must be recovered in order for him to be able to stand firmly on the ground with his recovered legs. Use medical equipment and tools to, among other things, clean up the environment, treat wounds, and carry out recovery operations. Pointers are situated at the bottom of the screen and show which elements should be applied and when. To get a better understanding of what is happening, pay attention to the icon in the upper left, which represents the action that must be finished at this moment. While assisting your patients, have fun!