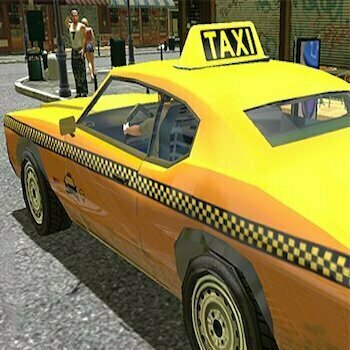 About game «Miami Taxi Driver 3D»
You have to make a living as a taxi driver now that your acting career in beautiful Miami has obviously failed. In the second chapter of the thrilling game Miami Taxi Driver 3D, you can drive around the city and pick up potential passengers. Of course, even while the passengers desire to reach their location as soon as possible, you should never harm your vehicle. Make as much money as you can to establish yourself as Miami's top cab driver! Good fortune!
Play the free version of Miami Taxi Driver 3D online. Miami is a sizable city, therefore you should travel through it fast. Play the part of a seasoned taxi driver that has a ton of orders to fulfill in this city. Pick up people and stick to the routes. If you work well at your job, you'll get a wonderful reward. Drive passengers safely, avoid any pitfalls, and become the city's first taxi driver. Drive a cap and earn a living. Passengers are picked up in Miami's downtown and driven there by them. On your route, try to avoid deadly pits. Have a great time! There are more than eighty levels waiting for you! Play it on any available device.